Jon Bon Jovi is about to go on tour to promote his band's new album, and when that time comes, his wife Dorothea says she'll be right where she's been for the last 27 years: by his side.
"I usually stand on the side (during his concerts) and watch," Dorothea recently told People. "The songs all sound great, but then you hear them live!"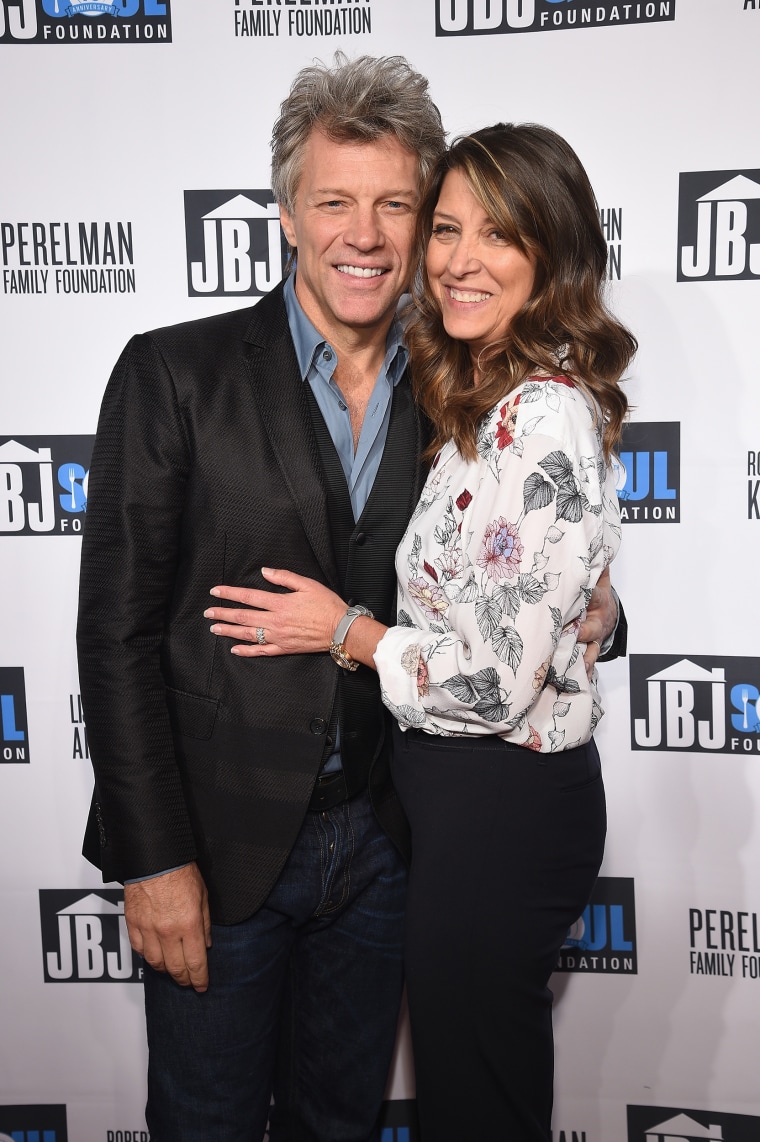 Dorothea and Jon, who met while in high school and married in 1989 when Bon Jovi was at its peak of success, recently opened up to the magazine to reveal how their marriage has managed to withstand raising four kids, touring and the pressures of Hollywood. "Somehow it works," Dorothea said. "I think because we grow at the same rate. We grew equally and not in opposite directions."
Jon attributes his successful marriage to the woman he married.
"She's the glue," he said of Dorothea. "I'm the crazy visionary with all kinds of things flying, and the seams are all splitting. She's the one following me with the glue and the thread and needle, keeping it all together."
RELATED: The wedding singer! Jon Bon Jovi (reluctantly) performs 'Livin' on a Prayer' at nuptials
A successful Hollywood marriage is a rare thing, but Jon and Dorothea say that keeping "Bon Jovi the rock star" separate from "Jon the husband and father" has helped them stay grounded.
"I don't know who that guy is," Jon said with regard to his onstage persona.
When he's not performing, the "Livin' on a Prayer" singer uses his given last name, Bongiovi, just like Dorothea and their kids. The couple, who celebrated their 27th wedding anniversary in April, says that keeping Jon's career separate from his home life, has made things easier for them and their kids.
"We never really drag the kids to things," Dorothea told People. "I never pointed at the TV and said, 'There's Daddy!' We try hard just to give our kids a normal life."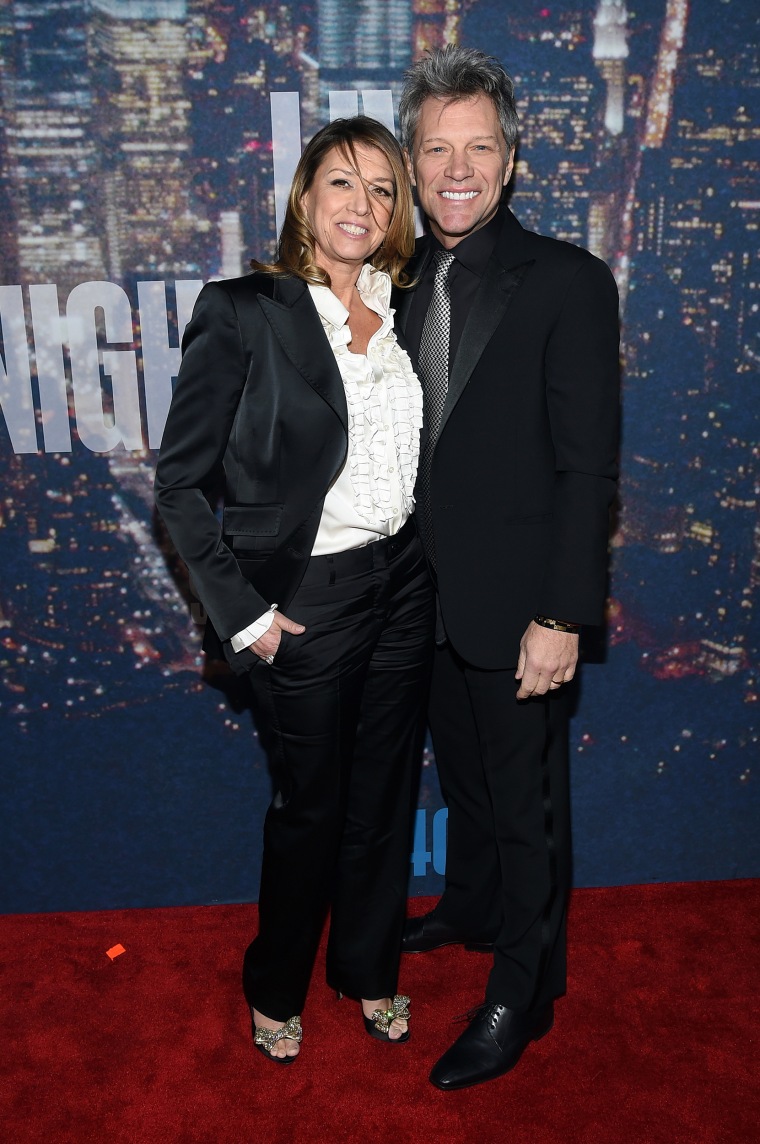 Being the wife of a rock superstar isn't easy; Dorothea is well-aware that there are groupies eagerly trying to take her place, but the 54-year-old doesn't seem worried. In fact, she says she's happy that her husband is still beloved by his female fans.
"I think it's great they love the music," she said. "They love the band and are so loyal."
RELATED: Jon Bon Jovi surprises fan battling cancer with 'day she'll never forget'
Jon, also 54, has long-stated that he is not interested in one-night stands and affairs.
"I don't have a mistress on the side or another family across town," he told Men's Health in 2010. "You're never going to read that story about me. I have no regard for that whole lifestyle."
When he's not touring, Jon works with Dorothea on their joint charity ventures — two Soul Kitchen restaurants, which help provide hot meals to the needy, and the Jon Bon Jovi Soul Foundation, which builds affordable housing units. Jon says Dorothea, who came up with the concept of Soul Kitchen, is responsible for the charities' success.
"My wife does all the work and I get all the credit," he joked to People.
Jon and Dorothea are well-aware that they have an exceptional marriage, and Jon is proud to show that not all Hollywood marriages fail.
"Somehow I became the poster boy for a long married rock star," Jon said. "But I'll accept the mantle because I'm so happy."