JoJo Fletcher's quest to find love came to an end Monday night when she accepted a proposal from former pro football player Jordan Rodgers during the three-hour finale of "The Bachelorette."
It was a somewhat mellow finale, which was surprising considering all the drama that took place this season. (Who could forget all of JoJo's tear-filled meltdowns, or the havoc wreaked by villain Chad Johnson?)
Although she got the happy ending she had hoped for, JoJo initially struggled to decide between Jordan and the other man she brought to Thailand, Robby Hayes. In the end, though, it was Jordan who ended up carrying JoJo off into the sunset (literally).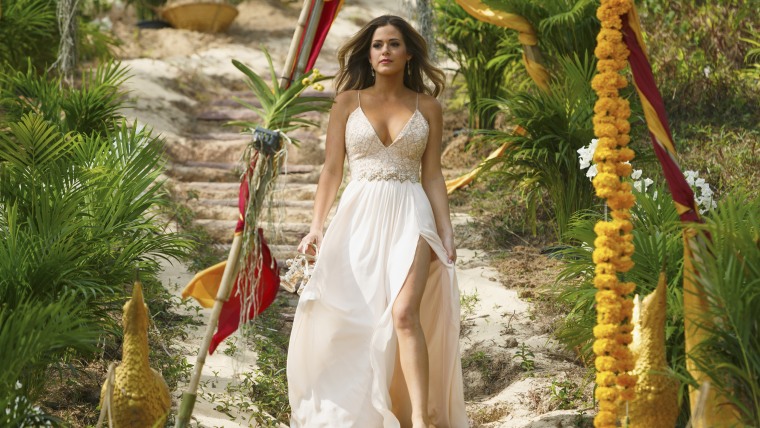 RELATED: Kristen Wiig impersonates 'Bachelorette' JoJo Fletcher on 'Tonight Show'
Much of the three-hour finale was a snoozefest, but there were still a few major moments of the night…
Jordan made a big mistake.
JoJo's family was flown in to meet Jordan and Robby and help her decide which one she should keep around. JoJo had yet to tell either man that she loved him, even though she had intense final rose-worthy feelings for both.
She made it clear that the man who proposed to her needed to first ask her parents' permission. While Robbie laid it on thick while asking for the blessing, Jordan failed to have "the talk" with the Fletchers, leaving JoJo disappointed and scared that Jordan wasn't as committed to her as Robby was.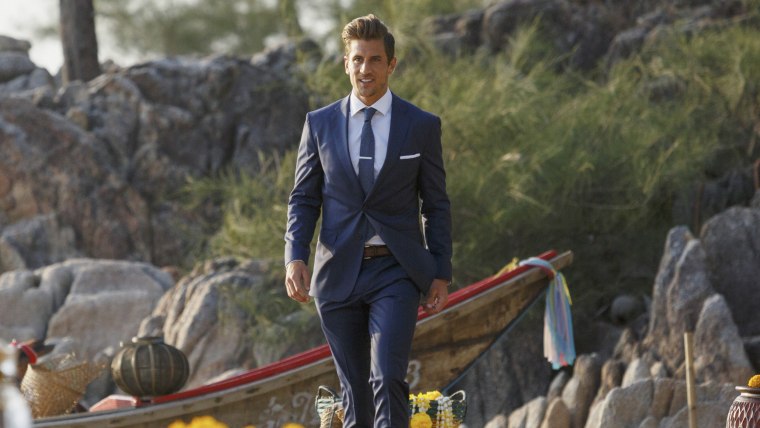 Later, on their final date, JoJo confronted Jordan about his failure to secure her parents' blessing. He did his best to dig himself out of the hole, telling JoJo that he didn't want to ask her parents for permission to marry her until he knew that he was her only suitor.
Jordan swore that he was ready to marry JoJo, but she was skeptical going into the last day.
The underdog put up a good fight.
From the first night, it was obvious that JoJo was enamored with Jordan. (She even gave him her First Impression Rose!) Going into the finale, it seemed that poor Robby didn't stand a chance of stealing JoJo's heart, but things changed during the final week in Thailand.
"He makes me feel so treasured and my family is in love with him," JoJo said after the family visit.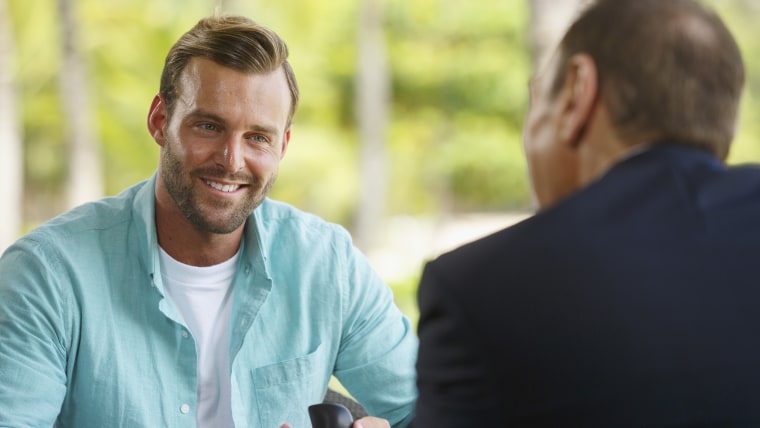 During their final date, Robby and JoJo discussed their future and, although JoJo didn't tell him "I love you," it seemed (for a moment) that he could actually surprise everyone and win JoJo's heart.
Jordan fixed things with JoJo at the last minute. On the final day, he got a cell phone and called the Fletchers to ask for permission to propose. After JoJo's parents gave him the OK, Jordan met up with ring master Neil Lane to choose a massive sparkler to give to JoJo.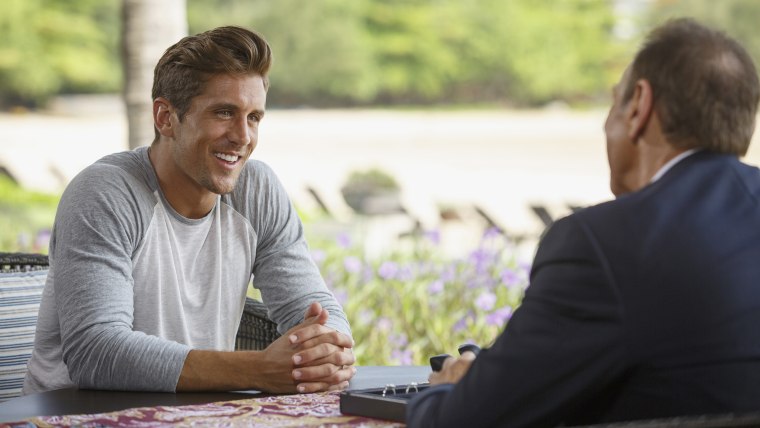 Right before the proposal, Jordan sent JoJo a note to let her know that he had obtained her parents' blessing to marry her. JoJo was relieved, but then proceeded to have a panic attack because she could not decide between Jordan and Robby.
RELATED: 'The Bachelorette: Men Tell All': Here's everything you need to know
JoJo finally told Robby that she loved him…and then dumped him.
Robby went into the proposal incredibly confident, even telling the cameras that he felt bad for JoJo because she had to dump Jordan.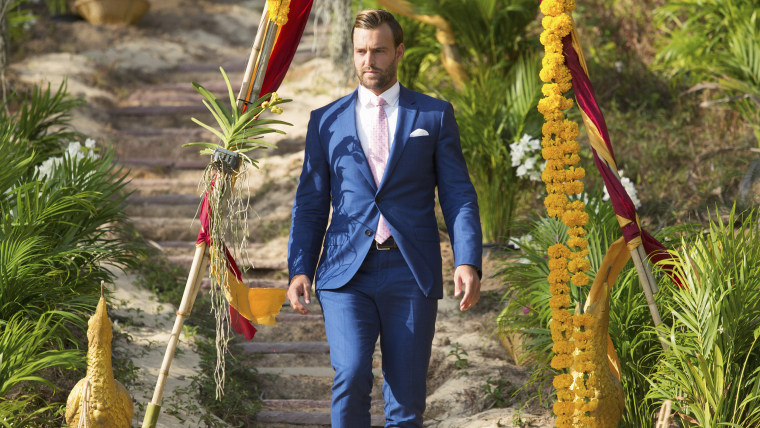 Robby launched into his speech, telling her how much his family loved her and how much his heart yearned for her. During this time, JoJo looked like she wanted to vomit.
She finally told him that she loved him, but then stopped Robby before he could get down on one knee to propose.
"I woke up this morning, wanting it to be you," she told a stunned Robby. "I fell in love with you but for some reason my heart is somewhere else."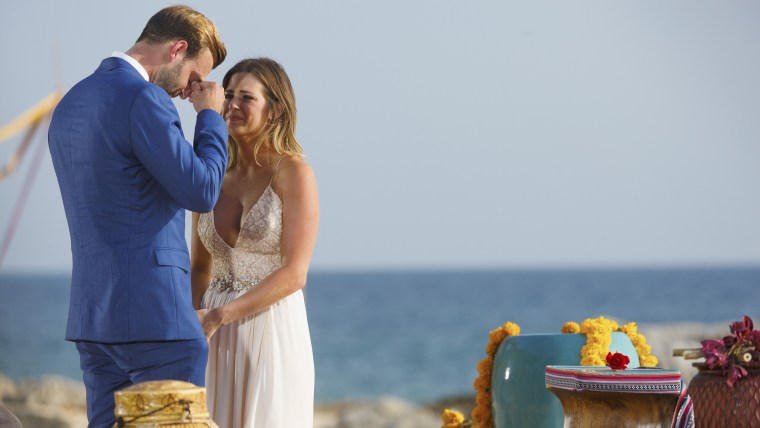 Robby broke down in tears, but accepted his defeat graciously, telling a blubbering JoJo that he was happy as long as she was happy.
JoJo finally got her happy ending.
After arriving at the proposal site, Jordan professed his love for JoJo and, this time, she was able to let him know that the feelings were mutual.
"I love you so much," she told him. "I didn't want you to get down on one knee until you knew that."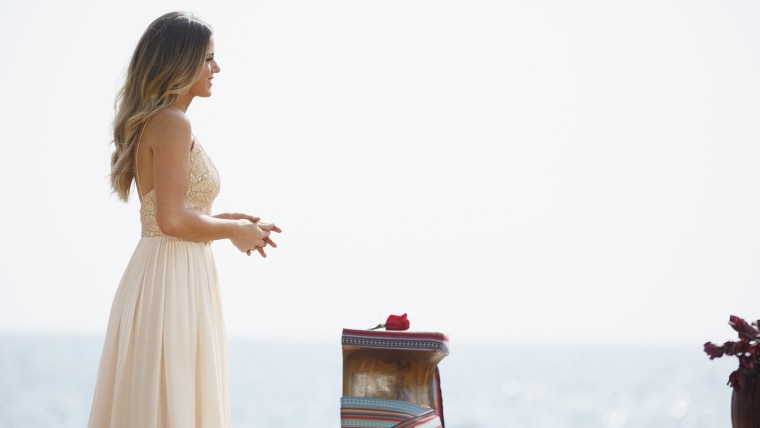 An overjoyed Jordan then dropped to his knee and proposed. Of course, she accepted and then presented Jordan with her final rose. "We're about to start life," JoJo said afterward. "I'm so happy."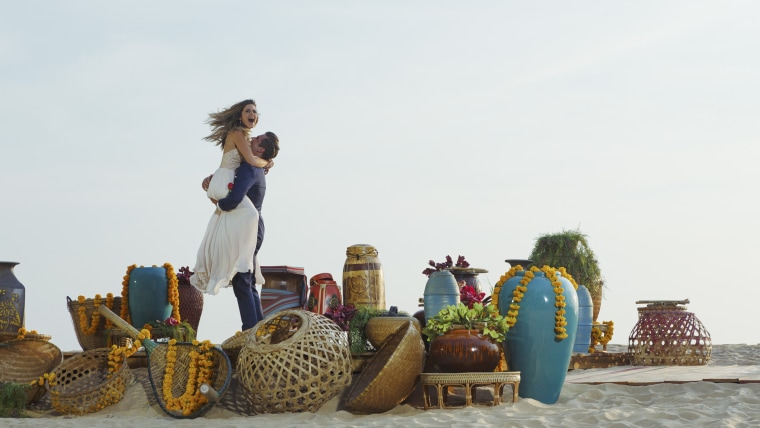 JoJo and Jordan revealed they're moving in together.
During the "After the Final Rose" special, JoJo and Jordan told Chris Harrison that they're still together and very happy.
In fact, they're so happy that they are planning to move in together within the next few days. The happy couple told Chris that they already secured a love nest in Dallas and are considering tying the knot sometime next year.
Chris Harrison kept bringing up Jordan's feud with his famous brother…and things got awkward.
During JoJo's date in Jordan's hometown, it was revealed that Jordan is feuding with his famous brother, NFL quarterback Aaron Rodgers. While Jordan and his family discussed the brothers' estrangement briefly in past episodes, Jordan made it obvious that he didn't want to talk about his brother. Apparently, though, Chris didn't get the hint.
As JoJo and Jordan talked excitedly about their future, Chris kept trying to steer the conversation back to Jordan's feud with Aaron. When Chris asked Jordan how his relationship with his football star brother was, Jordan totally shut down the question, telling Chris that he was focusing on his new life with his fiancee.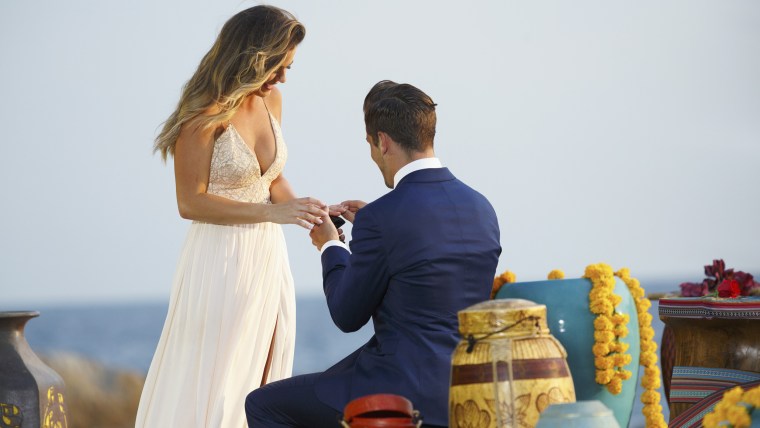 Chris then tried to worm an answer out of JoJo but she, too, refused to dish the dirt on the brothers' feud. It was quite obvious that JoJo and Jordan didn't want to talk about Aaron, but Chris was insistent.
"Maybe Aaron can make it to the wedding?" Chris suggested to the couple, who just stared awkwardly at him.
RELATED: KLG, Hoda: Aaron Rodgers took 'high road' with 'Bachelorette' controversy
The producers totally left us hanging.
Perhaps one of the most surprising things that happened during Monday night's finale was what wasn't said.
Faithful "Bachelor" fans were left hanging at the end of the "After the Final Rose" special, when Chris neglected to announce who the next "Bachelor" would be.
While JoJo hinted that the role will either go to sweet second-runner-up Chase McNary or cute cowboy Luke Pell, it seems that the show's producers have yet to make a decision on who will be handing out roses next season.