/ Source: TODAY contributor
Because he has long refused to answer questions about his sexuality, colorful U.S. figure skating champion Johnny Weir finds himself scratching his head over the field day the press is having over his coming out as a gay man in his just-released autobiography.
"I'm very surprised by the reaction, because I'm a person [who] never lived in a closet," the 26-year-old Weir told Meredith Vieira live on TODAY Monday. "I never claimed to be straight or gay; I claimed to be Johnny Weir."
Weir hoped people would focus instead on the 15 years of hard work he put in to become one of the world's top figure skaters — a three-time U.S. national champion and two-time Olympic competitor. Even though many assumed he was gay even before he revealed it in his autobiography, Weir told Vieira he's resisted any pressure to come out, even from gay rights activists.
"I was born a white male, a white gay male, and I don't celebrate being white or male, so why should I celebrate being gay?" he said.
"I know people who have been activists for years and have worked so hard and tirelessly, and they have definitely wanted me to be an activist," he added. "But I think the best way I can be an activist is to live my life, and not make that the main thing that is Johnny Weir. I'm much more than just a gay man."
No apologies
Indeed, in his new book, "Welcome to My World," Weir focuses more on his professional skating career. Weir has long been known as a controversial figure in the world of skating, rising to the top even as he bumped heads with the U.S. Figure Skating Association for his flamboyant costumes and candor in talking to the media.
Weir told Vieira he makes no apologies. "I don't regret anything," he said. "I pushed a lot of buttons with the figure skating federation, but I was trying to open them up and teach them. I'm a modern, young person. There are things that I like and things that I will do, and I don't need to answer to anybody. I make my own path in this world."
In his autobiography, Weir also addresses a much-talked-about feud with U.S. figure skater Evan Lysacek, the 2010 Olympic gold medalist who bested Weir in two consecutive Winter Olympics. Lysacek is often described as the skating federation's fair-haired boy who conformed more closely to the conventional image of a figure skater.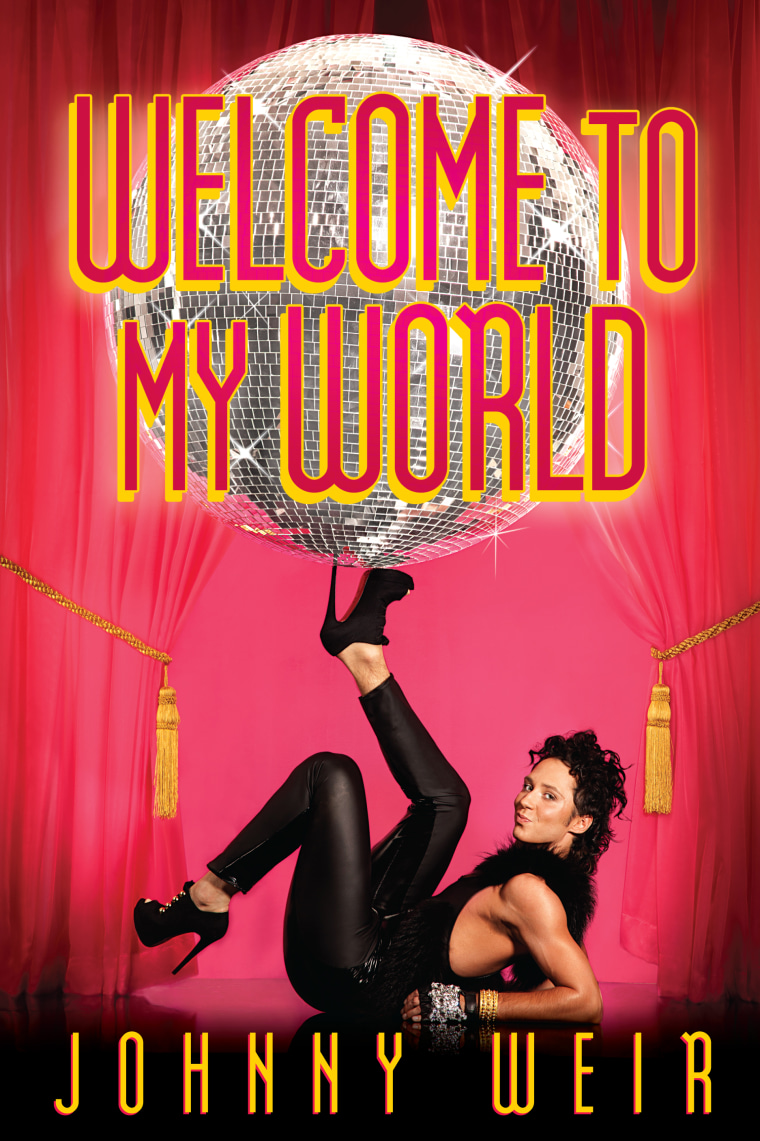 Weir told Vieira that while he is not friends with Lysacek, they are not enemies either. "I absolutely hold no grudges against Evan. Of course he was important in my life, simply because he was my biggest rival from the United States. He's the Olympic champion and a world champion, and of course I'm jealous of those things that he has. But that's the only jealousy or grudge I hold against him."
While Weir has certainly been visible in the past year — as a judge on the reality-TV competition "Skating With the Stars"; as the subject of the Sundance Channel series "Be Good Johnny Weir"; and as a performer at exhibitions — he's taken a break from competitive skating. But, he told Vieira, he's far from closed the book on his competitive career.
"I took one year off to rest and eat and relax and not have to deal with a million people telling me what to do every day, so that I can make my own life," he said. "But I do miss competing, and I will definitely try to get back."
And while he's known as much for his flamboyant costumes, pompadour and outspokenness as for his skating prowess, Weir said the purpose of his book is to tell a story about a young boy from Coatesville, Pa., who worked hard to become the best at what he does.
"My fashion sense can be a bit outlandish, and my costumes are crazy," he told Vieira. "I like things to be excessive, but in no way is that really who I am. My story is very pure and very, very similar to many Americans'. I come from a small town and I dreamed of bigger and better things, and I worked hard to achieve them."