The "Grease" gang is back together!
Olivia Newton-John, John Travolta and several other stars from the beloved 1978 movie musical reunited at a special event Wednesday night in Los Angeles, honoring the 40th anniversary of the film's release.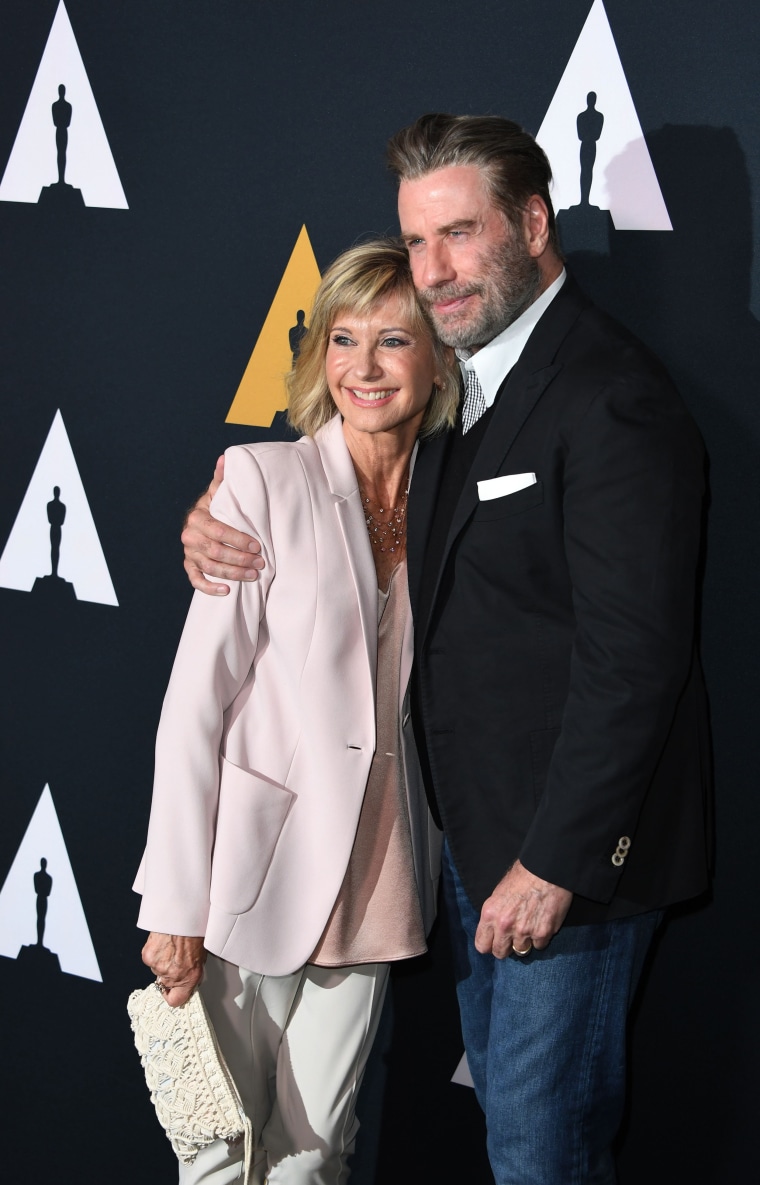 The old crew from Rydell High posed for photos at the red carpet affair, hosted by the Academy of Motion Picture Arts and Sciences, the group who helms the Oscars.
Newton-John and Travolta were photographed cozying up, embracing and smiling big. The two of course portrayed Sandy and Danny, the duo whose love story is at the heart of "Grease." Travolta dressed up his denim with a sharp blazer, while Newton-John stepped out in pale pink and matching sneakers.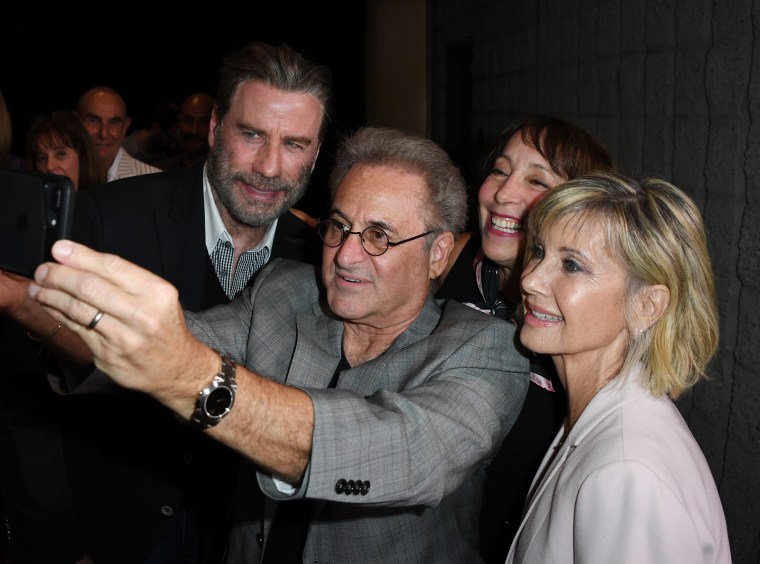 Didi Conn and Barry Pearl, who respectively played the bubbly Frenchy and boyfriend Doody, also joined the duo for photos, even stopping for a group selfie.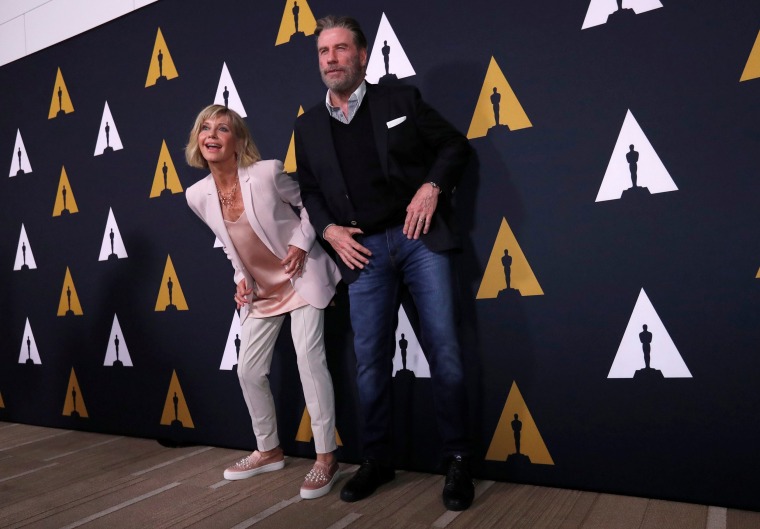 Newton-John and Travolta didn't hesitate to get their boogie on in front of the cameras, stepping and grooving their hips in a nod to the dance from the film's famous "You're the One That I Want" scene.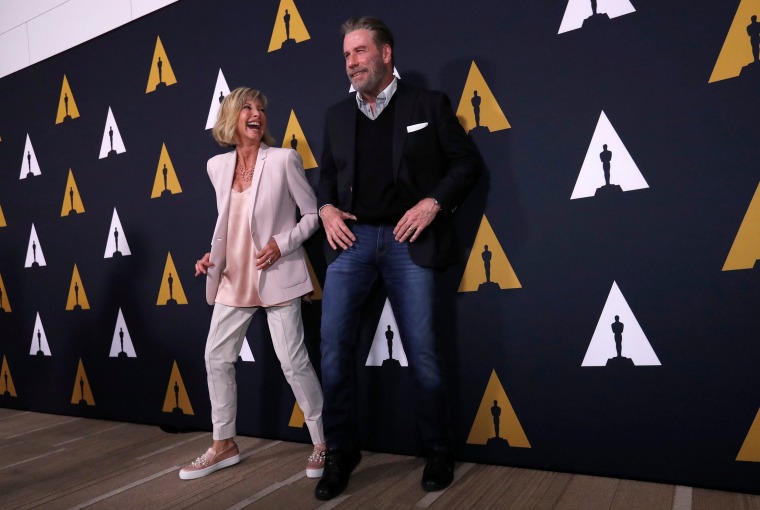 Speaking to the Associated Press on the red carpet, the two "Grease" stars also reflected on shooting the film, with Newton-John recalling how she had to be stitched into those form-fitting black pants for the finale scene.
Travolta added that they felt honored the film academy was celebrating "Grease."
"Any movie that you do, your dream is that it would be respected and honored by the academy," he said. "So the idea that we qualified for them in that kind of admiration is a very big deal."
Looks like even after 40 years, "Grease" is still the word.