"Fuller House" stars John Stamos and Lori Loughlin are 54 and 53 years old, respectively.
Or so they say.
As we've long noticed, neither one of them look their age. But thanks to a photo Stamos recently shared on Instagram, we're beginning to wonder whether they age at all.
The year was 1982, and back then they were better known to viewers as Blackie (from "General Hospital") and Jody (from "The Edge of Night"). However, when we look at the now-vintage pic, all we see is Uncle Jesse and Aunt Becky.
Yes, somehow 35 years have passed since the photo was taken, but that's only evident because Stamos said so in the caption.
"If they only knew then what they know now," he wrote of their (allegedly) younger selves before adding, "Circa 82."
As for circa now, well, just take a look: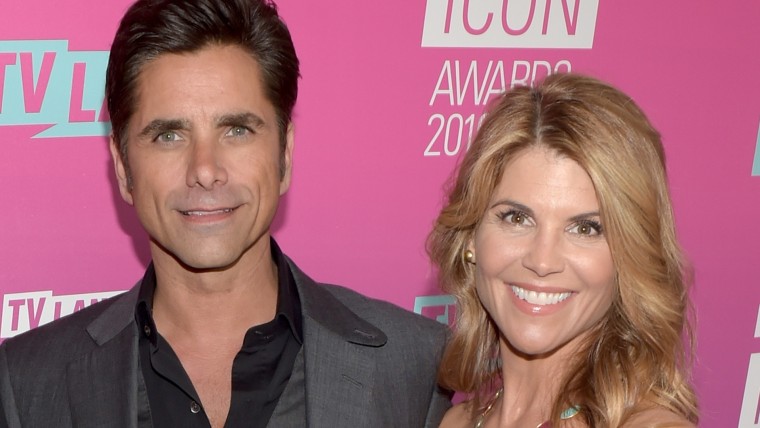 The fact that Loughlin has been holding back the years was confirmed by "Full House" and "Fuller House" pal Bob Saget on her birthday last year.
"You're an angel and you never age and you're the best friend a person can have," he wrote.
As for Stamos, Loughlin herself dubbed him an "ageless vampire" on his last birthday.
These famous faces may act, but they don't act their age. Take a look at then-and-now photos of celebrities who seem to have discovered the Fountain of Youth.
She might have been joking about the vampire part, but here's the truth: If these two ever decide to bottle their personal fountains of youth, we're buying!