John Stamos is still feeling the love for "Full House" and "Fuller House" co-star Lori Loughlin. On Saturday, the actor posted a sweet throwback pic of the two of them along with a heartfelt message to celebrate her 54th birthday.
"Been Jesse to your Rebecca for 30 years," Stamos wrote in the Instagram post. "30 more, then that's it! I don't for one second take for granted your talent, your heart and most importantly, our friendship."
Loughlin commented on the photo, which features the on-screen couple smiling at one another, writing, "It's been a great 30! I'm so glad we've been on this journey together!! I love ya buddy!!"
Fans still clearly have a strong response to Jesse and Rebecca. One fan wrote, "I always used to wish they were married in real life," and her sentiment received hundreds of likes.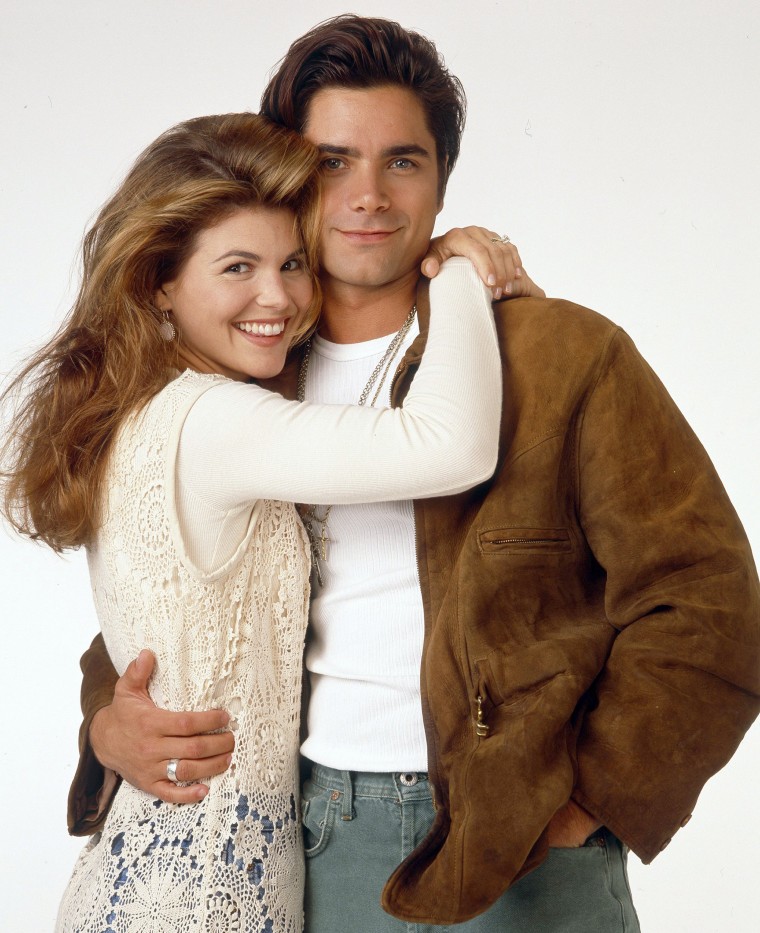 While the pair remain great friends, Stamos and Loughlin have their own partners and families. Stamos, also 54, recently became a father for the first time. He and wife Caitlin McHugh welcomed baby Billy in April.
Loughlin was thrilled for her co-star, sending him a sweet video message with help from her daughters, Isabella Rose and Olivia Jade. And when she finally got to meet Billy, she posted a pic holding the baby with the hashtag #Iminlove.
It's clear that all these years later, the "Full House" family still shares an incredible bond.
After all, Loughlin's birthday wouldn't have been complete without some more TV-family fun. The actress shared a photo on Instagram showing the love she has for her longtime cast, which also includes Candace Cameron Bure and Jodie Sweetin.
Bure, who plays DJ Tanner on the show, offered her own birthday message in the comments. "Happy Birthday!!!!" she wrote. "Love you tons and tons."
It's clear that whether they are keeping up with each other's birthdays or offering parenting advice to new dad Stamos, everywhere they look, they'll be there for one another!