My favorite Beach Boys song is "Forever" — specifically, the Uncle Jesse version of "Forever." John Stamos' character performed it twice on the original "Full House" — the first time at his wedding to Becky Donaldson, and the other time in a highly entertaining video for Fat Fish Music featuring his band, the Rippers.
Every now and then, I'll watch the music video on YouTube because it's a little slice of heaven. Sure, it's kind of corny, but it reminds me so much of the '90s and of my childhood. I'm not afraid to admit that it still gives me goose bumps.
So when I saw Stamos perform "Forever" live with the Beach Boys at Universal Studios Florida over the weekend during a wedding-anniversary getaway with my wife, my brain couldn't handle the wonderful nostalgia I was feeling. It was easily the highlight of the trip (aside from spending time with my wife for our anniversary, that is).
It was exactly how I envisioned it would be. Stamos played the guitar and sang into the microphone as photos of his recent wedding to Caitlin McHugh were displayed on the screen. (McHugh, who's pregnant with the couple's first child, was introduced onstage before the performance.) It was as if the "Forever" video had come to life and I was standing right in the middle of it.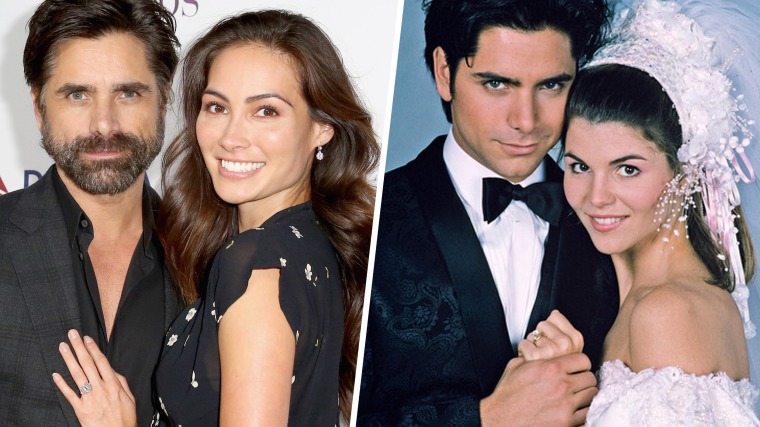 Regrettably, I was standing in the middle of it without my wife. A half hour earlier, when we entered the theme park, she told me she wanted to check out a shop, and I said OK. I then walked away, toward the concert. I didn't see her again until I returned to the hotel later that night.
It wasn't my intention to abandon my wife on our anniversary trip. I just felt a pull towards the concert. The allure of seeing Stamos onstage with the Beach Boys is just that strong for any "Full House" fan.
When the "Forever" performance happened, she wasn't there with me. I swayed to the music alone, wearing a "happy anniversary" pin, without my better half. In hindsight, it wasn't an ideal situation.
I wish she had been there to share that moment with me. But you know what? I still felt those goose bumps.
Follow Shane Lou on Twitter.