John Stamos is feeling the love from some old friends.
The "Fuller House" actor, who announced last week that he's set to become a father for the first time at age 54, shared a fun post to Instagram Sunday, featuring some very familiar faces.
"My #ER cast came to my house for a visit," he captioned the photo, in which Goran Visnjic, Maura Tierney, Scott Grimes and Linda Cardellini all make funny faces from behind a glass door. "We took a pic behind our old County General doors. (I keep everything)."
Stamos' former castmates were excited to shared their own take on the get-together as well.
"Look at this crew ... thanks @johnstamos for a wonderful night! Check the door sign," Visnjic captioned the same shot.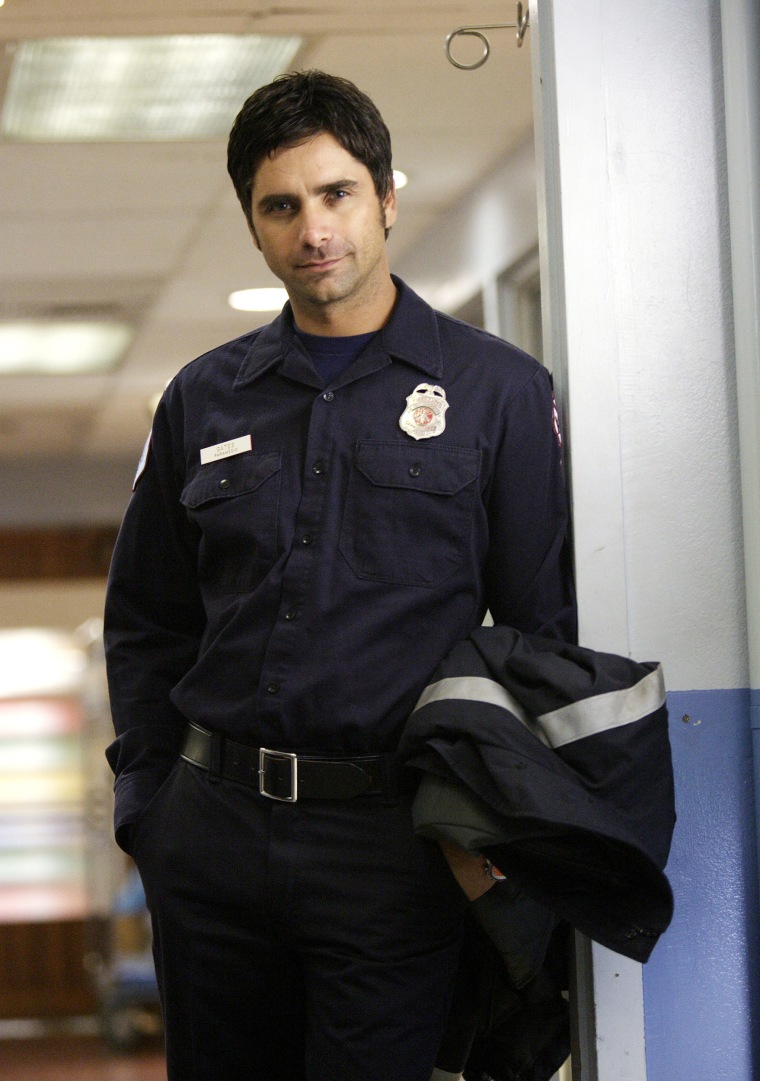 Stamos starred as Tony Gates on the hit series from 2005 to 2009. During that run, Gates became romantically involved with Cardellini's character, nurse Samantha Taggart.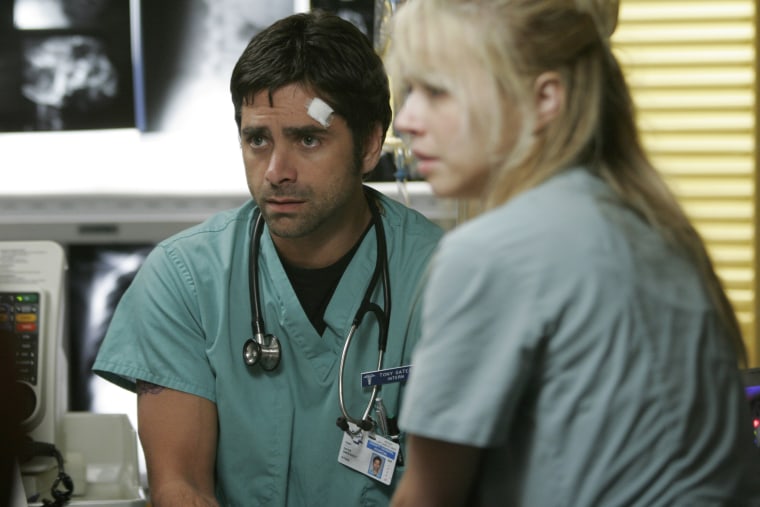 Just days before his "ER" reunion post, Stamos shared a poignant message that accompanied an old black-and-white photo of himself as a toddler, balancing on his father Bill Stamos' hand.
"I will certainly fall short of the father my pop was, but — I'm going to give it my all! #Balance #BillStamos #Hero," he captioned the touching shot.
"You know how you put your father on a pedestal, and he's a superhero, and then as you grow older you go, 'Ah, he's just a man?' I never got to that point," he recently told People magazine. "Till the day he died, he was just bigger than life for me."
Stamos and fiancée Caitlin McHugh will welcome their first child in spring 2018.