Back in 1989, "Full House" was going strong thanks in part to three of its cutest actors: John Stamos and twins Mary-Kate and Ashley Olsen. And Stamos does not want to let us forget it!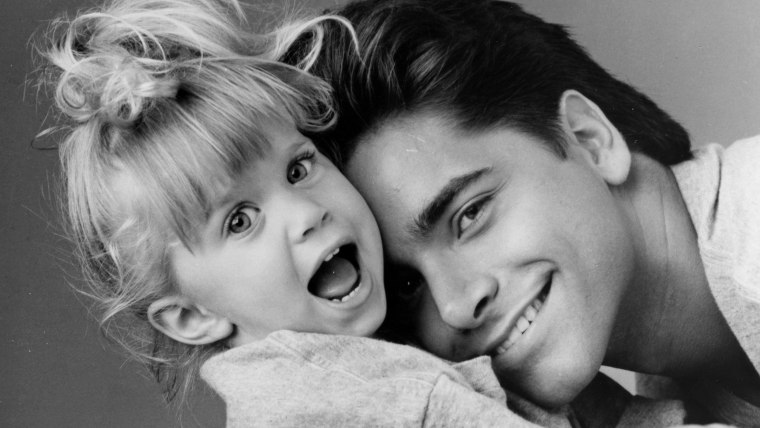 As Netflix gears up for its new "Fuller House" series, Stamos has given us a little flashback to those earlier, seriously cute days with an Instagram video.
In the post, he's shown sitting on the grass in Hawaii as the 3-year-old girls bumble around him. One gives him a hug while the other gives him a knock in the head with her fist!
MORE: John Stamos shows off his derrière in magazine shoot photo shoot
"You knocked me out!" he cries, and acts punch-drunk.
So she has a little mercy and gives him a kiss that makes it all better.
Stamos will reprise his role as Uncle Jesse in "Fuller House" but alas, the Olsens will not be off for the ride. They, like their on-show counterparts, are off pursuing a fashion empire.
MORE: John Stamos shares perfect throwback prom picture on Instagram
"Fuller House" premieres on Netflix on February 26.
Follow Randee Dawn on Twitter.