It had been years since John Stamos mingled on the air with most of his "Full House" TV family, but that doesn't mean they didn't pick up right where they left off when they reunited for Netflix's "Fuller House."
For People magazine's Jan. 18 cover story, "Secrets of the 'Full House' Stars," Stamos said there's always been something special about that cast and its chemistry.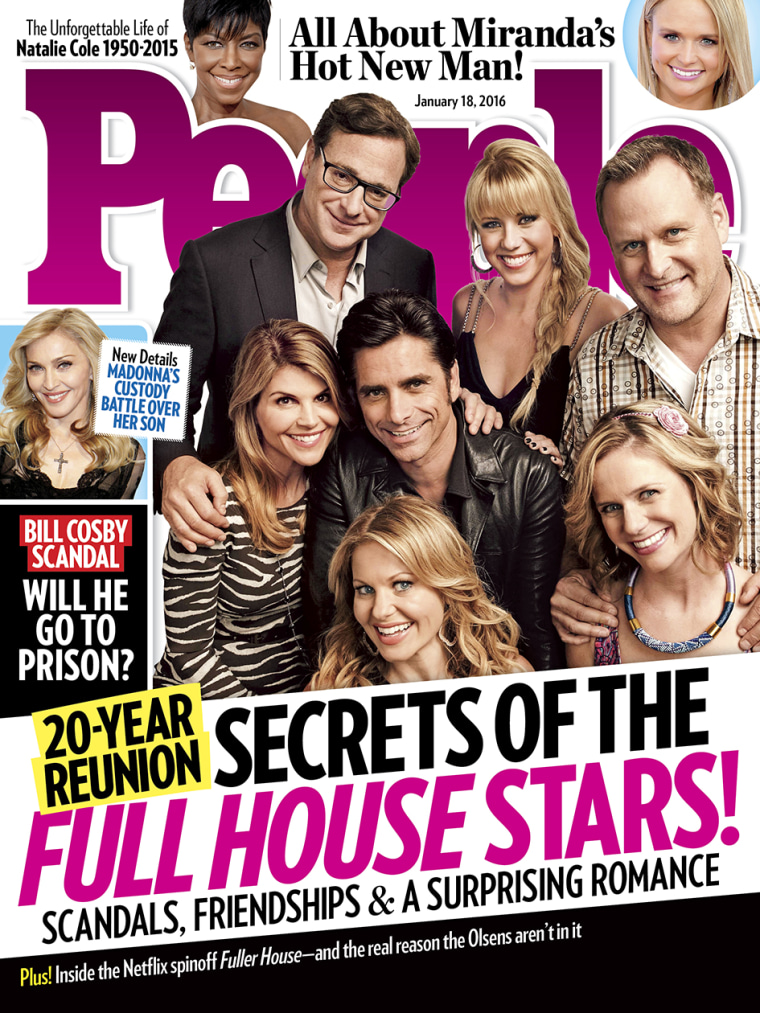 "Magic happened," recalled Stamos, who'd rallied for an on-screen reunion since 2008. "You can't cast chemistry, and we never stopped loving each other. The magic you saw 25 years ago? It's still there because it never stopped the day that we ended the show."
RELATED: First 'Fuller House' teaser gives glimpse of Netflix reboot: 'Welcome home'
"Full House" creator Jeff Franklin agreed. "I've done a lot of shows, and I've never seen a cast bond like this," he said. "We've stayed really close, to where it feels like a real family, even taking vacations together. They turned the cameras off, but the show kept going."
The new series will focus on D.J. Tanner-Fuller (played by Candace Cameron Bure) asking her sister Stephanie (Jodie Sweetin) and friend Kimmy Gibbler (Andrea Barber) to help raise her three boys.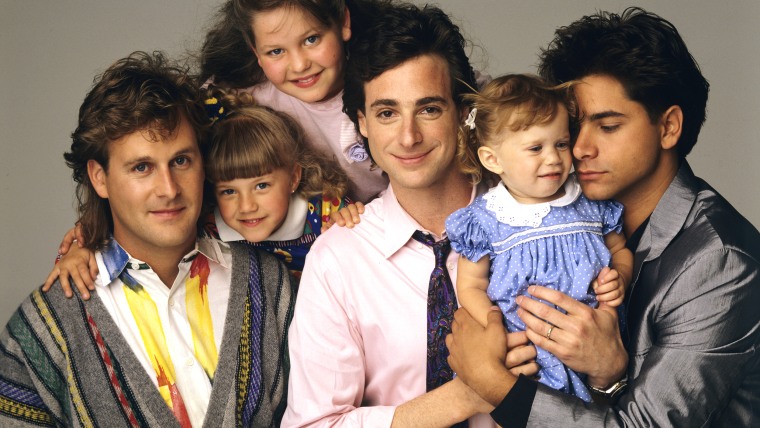 With a visit to that set, People reported on the stars' "love lives, personal trials and incredible friendships," and caught up with nearly everyone from the original cast.
RELATED: 'Fuller House' stars 'Whip/Nae Nae' in hilarious new video
The only main characters who aren't expected to appear on "Fuller House" are the Olsen twins, Mary Kate and Ashley, who played Michelle. Now 29 years old, the sisters were just 9 months old when the original series debuted and had turned 8 by the time the series wrapped in 1995. According to executive producer Bob Boyett, Ashley told him she didn't "feel comfortable acting" because she hadn't been on camera since she was 17, and Mary Kate told him the timing wasn't ideal, People reported.
Their cast mates don't appear to have any hard feelings about their decision. "They're still members of the family," Barber told People. "We respect them wanting to focus on their own ventures."
Netflix is scheduled to release all "Fuller House" episodes Feb. 26.
Follow TODAY.com writer Chris Serico on Twitter.