Mustachioed country star John Rich stepped into Kathie Lee's shoes today – literally.
As a guest co-anchor, he certainly proved his  mettle during the "Awkward Situations" segment when he tried on a pair of KLG's floral pumps that he'd found backstage. "I wanted to see if they fit," he explained.
Shockingly, they did not. But that didn't stop Rich from suggesting that he was going to wear them out later to entice ladies to pick him up.
Well, makes sense. Nothing defuses an awkward situation like humor, and nothing is funnier than a burly dude wearing tiny lady shoes.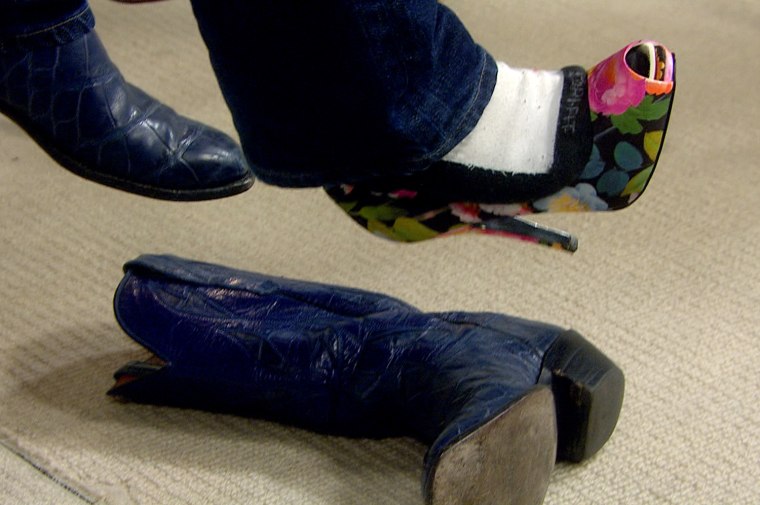 Julieanne Smolinski is a TODAY.com contributor. She secretly tries on John Rich's shoes when he's not home.
 More: Rich and Kotb are country's newest duo