John Mayer is proud of the music that brought him fame. But the seven-time Grammy winner isn't so proud of the way he acted once he found himself in the spotlight.
In a candid interview with Ronan Farrow that aired on TODAY Friday, the blues man opened up about his battle with his own behavior — including his past tell-all habits.
After a string of high-profile relationships, including romances with Jessica Simpson and Jennifer Aniston, Mayer seemed eager to talk about his partners in the press. Even he knew it didn't look good.
"I went, 'All right, dude, you did a couple interviews where you were out of touch and you were being a ham — and you were basically break dancing into a nitroglycerin plant, right?'" he recalled.
When he found himself gaining a reputation as a womanizer as a result of that, he knew he needed to change his kiss-and-tell habit. And eventually, that wasn't all he changed.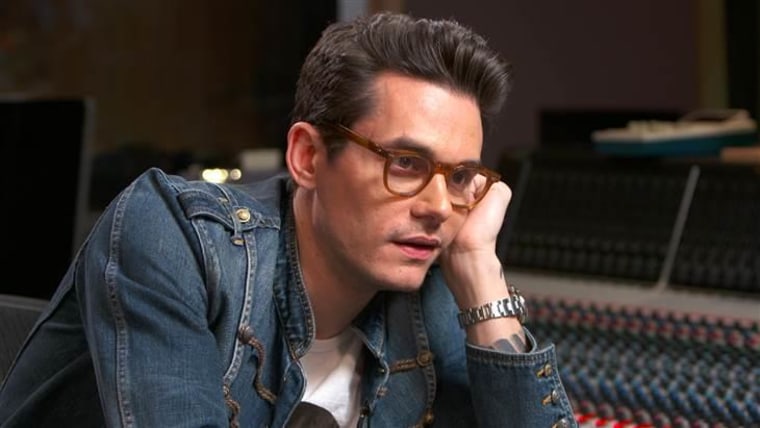 Mayer curbed his social networking ways, and — for a time — dropped off Twitter altogether. For him, those old interviews and his penchant for provocative tweets had something in common: his ego.
"I'm a recovered ego addict, and the only way that I can be sure that I don't relapse is to admit that I constantly have this ego addiction — every day," he explained.
And as Mayer looks forward to remaining recovered, it also helps him to look back at where he once was. In fact, if he met his younger self now, he knows just how he'd respond to that egomaniac-in-the-making.
"I'd say, 'That guy's really, really talented, but I don't want to be anywhere near him when that thing goes off!" he mused.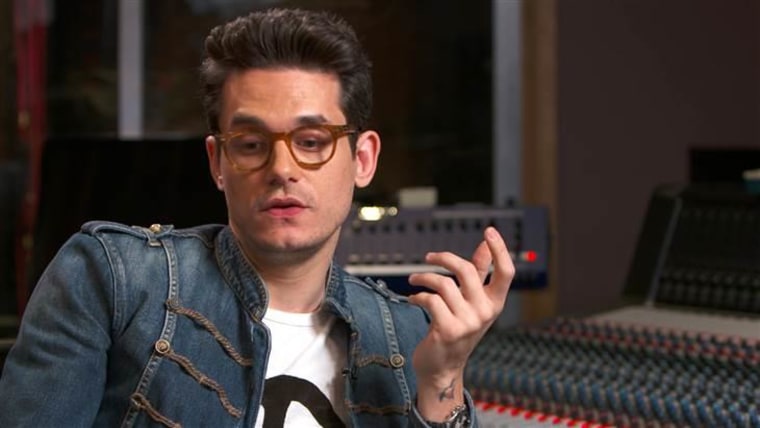 See more from Farrow's chat with Mayer, as well as interviews with Judd Apatow and Carole King, Saturday at 12 p.m. on MSNBC.
Follow Ree Hines on Google+.
This article was originally published Mar. 6, 2015 at 9:57 a.m. ET.