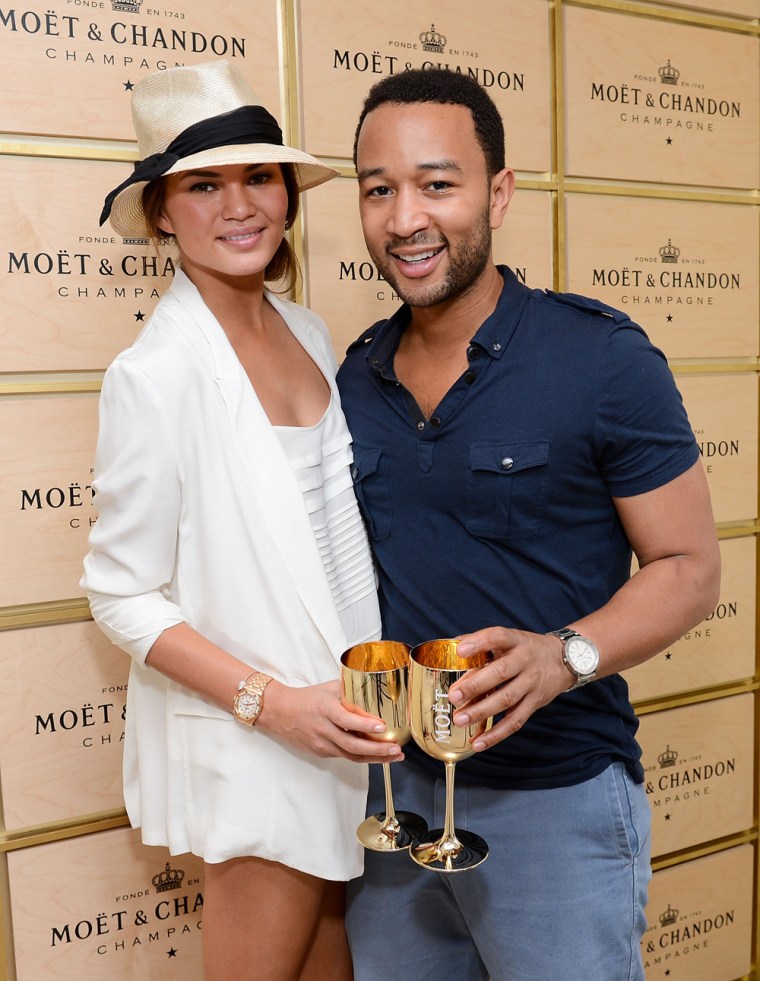 Introducing Mr. and Mrs. Legend! Singer John Legend and his main lady Chrissy Teigen tied the knot Saturday in an intimate ceremony at an estate on Italy's posh Lake Como, E! News has confirmed.
Legend and his model wife — who've been dating since 2007 — got engaged in December 2011 when the Grammy winner popped the question during their holiday vacation in the Maldives. 
Once she said yes, Teigen was in wedding planning mode — well, sort of.
NEWS: Chrissy gushes over John, talks wedding prep
"In my mind it's just like an explosion of ideas, but on paper it is just absolutely nothing," she told E! News. "I'll tell you this — the ceremony will be short."
The 27-year-old also said that when it came to her dress, she didn't "want anything too satiny, shiny, or crazy. I'm not going to be that ball gown girl at all. I don't want to shock the guy coming down the aisle. I just want to be myself."
She also recently revealed to E! News that absolutely nothing is going to come between her and her wedding dress.
Teigen revealed on E!'s Fashion Police that she'll be going commando when she struts her stuff down the aisle.
NEWS: Will John Legend perform at his own wedding?
But apparently that's no big deal to the stunning brunette.
When Joan Rivers asked her if she was planning on wearing any undergarments on her big day she said, "No way!"
"I don't even wear it with this sort of stuff," she added, referring to the cocktail dress she was wearing for the show appearance.
Teigen's candid confession wasn't the only revelation on the show.
She also explained to Joan that she's beginning to get nervous about taking on a new role as wife.
"We have everything. We're starting to get jitters," she said. "It's happening."
Congratulations to the newlyweds!
— Additional reporting by Michelle Falls