If you tuned into John Legend and Chrissy Teigen's "A Legendary Christmas" on NBC Wednesday, you could have been forgiven for wondering if they were actually kicking off a brand-new sitcom.
And it's totally a sitcom we'd binge!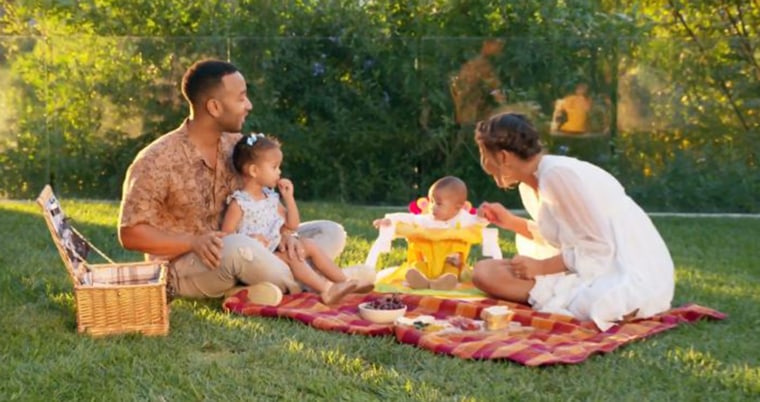 Just check it out: These opening credits are so earnest they feel like a throwback to a different era of swooping overhead shots of "home," bright colors and staged little happy "moments" to introduce our main characters. You know, like "Full House," but with major guest stars.
Some of our favorite bits: Legend polishing his awards (yes, he's an EGOT); sweet family football moments with little Luna, Miles and Legend cheesily smiling after catching the ball; cameos of pets Paul and Penny and Chrissy tossing food into the oven.
Then, of course, there's the song — pure goofy fun: "I thank my lucky stars that I found you, baby I do," sings Legend. "We're the Legends! Look at us having fun! We're the Legends! Oooh, we're just like everyone!"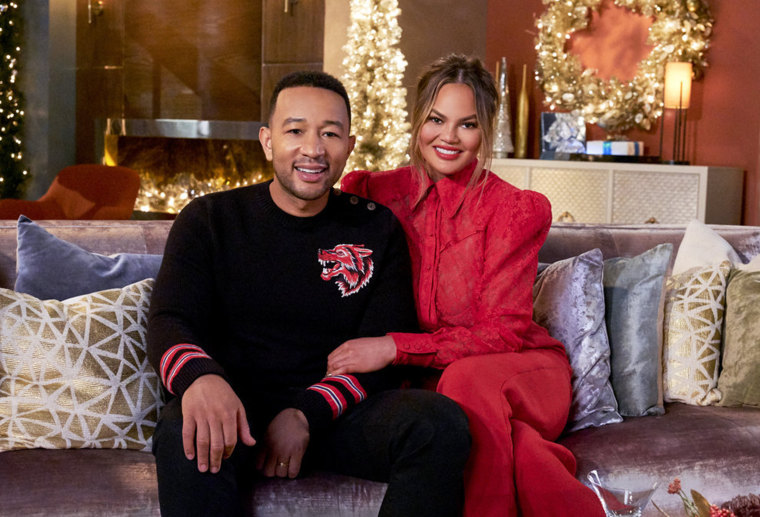 Yep, it's complete "Full House," homage, no question. (And we're still wondering, what ever happened to predictability?!)
Naturally "Legendary Christmas" was packed with all kinds of fun, including a starry array of guests, including Stevie Wonder, Awkwafina, Kelly Clarkson, Blake Shelton, Adam Levine ... oh, the list goes on (and some even appear in those opening credits).
Did you miss the show? Well, it's not too late. Just click here and enjoy all the silliness and music and holiday cheer for yourself. We're ready for a second round!