Lip-sync lovers who've followed Jimmy Fallon's celebrity song send-ups from his "Late Night" days all the way to the "Tonight Show" stage will soon have the chance to see more of the always-entertaining bit — a whole lot more.
"Lip Sync Battle" is coming to Spike TV, and a new trailer promises some amazing contenders.
In addition to Fallon himself, Dwayne Johnson, Anna Kendrick, Stephen Merchant and more take the stage. But it just might be John Krasinki, decked out in his finest Tina Turner shimmy dress, who steals the stage with his performance of "Proud Mary."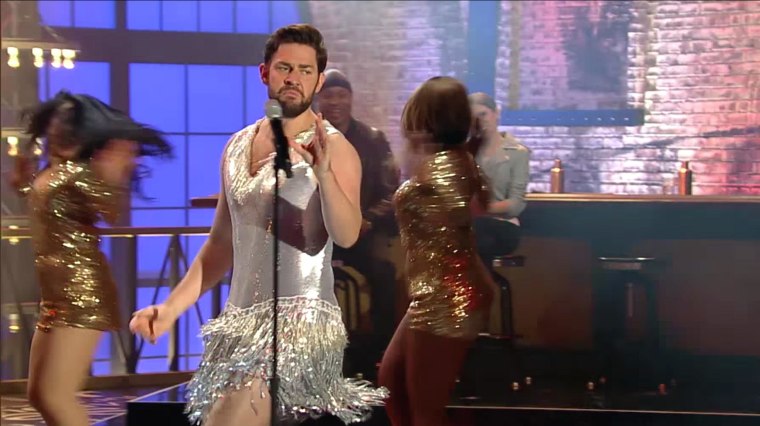 But we expect Merchant to give him some stiff competition. After all, he delivered one of the most memorable song-and-dance routines ever on "The Tonight Show" with his version of Beyoncé's "Single Ladies" (against powerhouse players Fallon and Joseph Gordon Levitt).
And after seeing Merchant's moves up close on TODAY, we expect big things from the towering actor.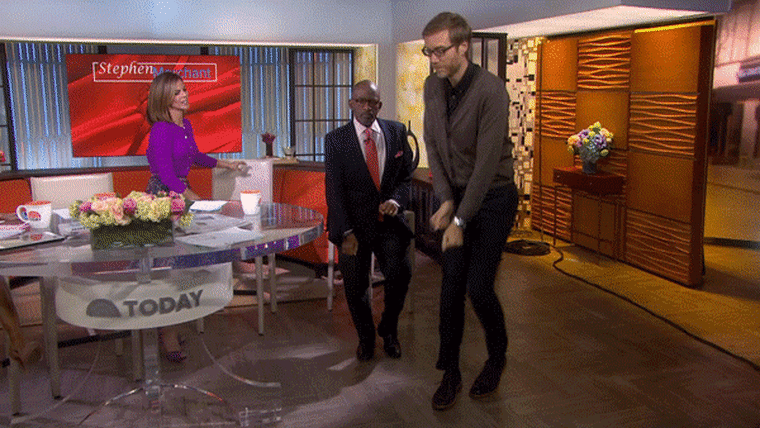 See how all the faux singers fare when "Lip Sync Battle," hosted by LL Cool J, premieres April 2 at 10 p.m. ET on Spike TV.
Follow Ree Hines on Google+.