John Krasinski's work on the action-packed Amazon spy-thriller "Jack Ryan" has taken him across the globe and back again.
But, as he explained on TODAY Wednesday, no matter how far he strayed from home while filming the series, he was never more than a weekend away from wife Emily Blunt and their two children — for one simple reason.
For the big and small-screen star, flying home for family time is "non-negotiable."
That's how Krasinski described his need for weekly visits home when he opened up about his grueling schedule during a sit down with Hoda Kotb.
"I got professional jet lag," he said of his constant weekend flights. "That's what I did."
Of course, It was worth it to be able to spend quality time with Blunt and daughters Hazel, 4, and Violet, 2.
"I mean, those kids are everything to me. My wife is everything to me," he said. "And it's one of those things where a lot of people have lives where they're away from their kids, and so you just have to make the effort. I was so glad to."
And he was so exhausted, too.
"It was tiring," he admitted, "but you just do it."
And there's another family Krasinski wouldn't mind making time for again in the future — his "Office" family.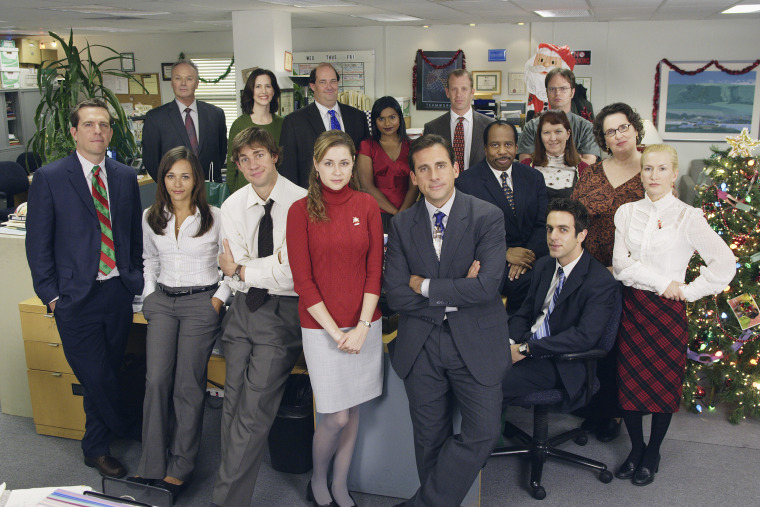 When asked about his past idea of a Christmas-special reunion for the cast, he revealed that he still believes it could work.
"I think that would be the best way to do it," he said. "I mean, the U.K. version had a Christmas special and that, to me, was the coolest thing — to sort of pick up and see where they've been, but not necessarily dive into a whole show."
He is, however, open to other ideas.
"I'd do whatever," he continued. "That's my family, these people who were basically not only the beginning of this career but this whole new life. I love everyone there."