Fans of "The Office" rejoiced last week when Jenna Fischer opened up about her off-screen relationship with co-star John Krasinski.
According to the actress, the romance between their characters, Jim Halpert and Pam Beesly, seemed so believable because of the "real chemistry" she and Krasinki shared.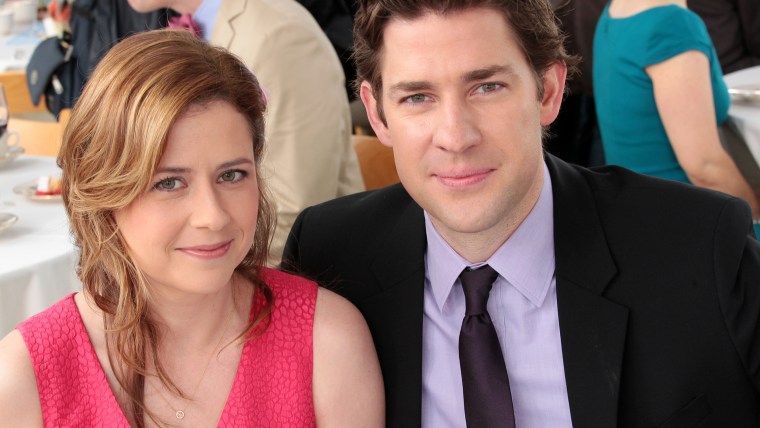 "There's a real part of me that is Pam and a real part of him that's Jim, and those parts of us were genuinely in love with one another," Fischer said during a visit to "Watch What Happens Live."
However, "Office" viewers' excitement was dashed only days later, when Krasinski said Fischer's comments were misconstrued.
RELATED: Jenna Fischer: John Krasinski and I were 'genuinely in love' on 'The Office'
"I think that was wildly misquoted or taken out of context," Krasinski told The Daily Beast in an interview published Tuesday. "I'm sure she was trying to say something nice about how genuine the acting relationship was, of bringing a relationship that became that popular onscreen — and I think we both feel it's such an honor to be a part of that relationship."
He added, "As far as how she was quoted about saying we were 'genuinely in love,' I think that was taken wildly out of context and I feel bad for her."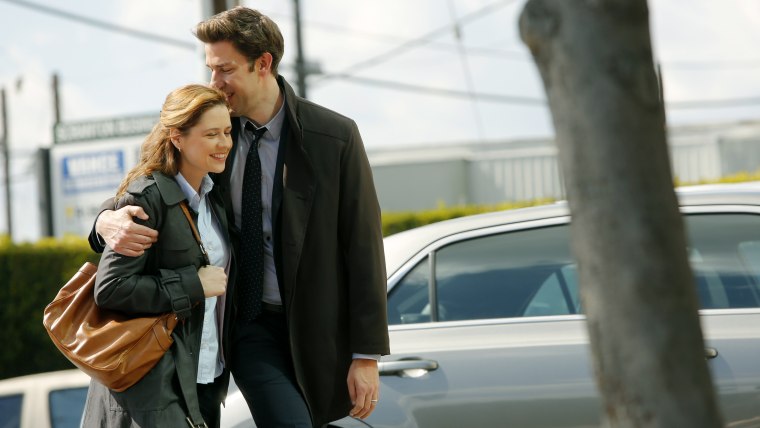 During a visit to TODAY in 2013, Krasinski discussed how much Jim and Pam's story resonated with fans.
"I don't think Jenna and I ever knew what was coming, as far as people not only watching the show, but actually being involved with our characters," Krasinski explained. "That people said, 'My relationship is just like your relationship,' or 'I want a relationship like that,' or 'Oh my God, my boyfriend proposed to me in a similar way!' — it was just so amazing to be part of a family with our fans."
Disappointed? This may help — here are 12 TV couples who were an item in real life.