It's been a few years since "The Office" closed and we said goodbye to the Dunder Mifflin gang. But John Krasinski is still proud as ever of his star-making role as Jim Halpert.
When the actor sat down for a Sunday TODAY interview with Willie Geist, he recalled how devoted viewers saved the long-running series early on.
"We literally owe everything to our fans; our show was going to be canceled the first two years at NBC," Krasinski said. "And then iTunes came out. And people started buying the show for, like, $1.99. They were buying a show that they could see for free on Thursdays, which I think blew everybody's brain at the network."
"That's the reason why we stayed on," he continued. "And then we caught fire on our own way. So every time someone comes up to me and says, you know, 'Is it a bummer that you'll only be known as Jim?' I say, 'First of all, being known as Jim would be the biggest honor for me, period.'"
Of course, Krasinski is also pleased with his latest project, "The Hollars," a film he produced, directed and stars in that follows a struggling artist and expectant father who returns home to care for his ailing mother. He thinks the movie's "simple and strong" story will resonate with audiences.
"I come from a very loving, tight-knit family, which is not this family. And yet, at the end of the script, I said, 'That's my family,'" he said.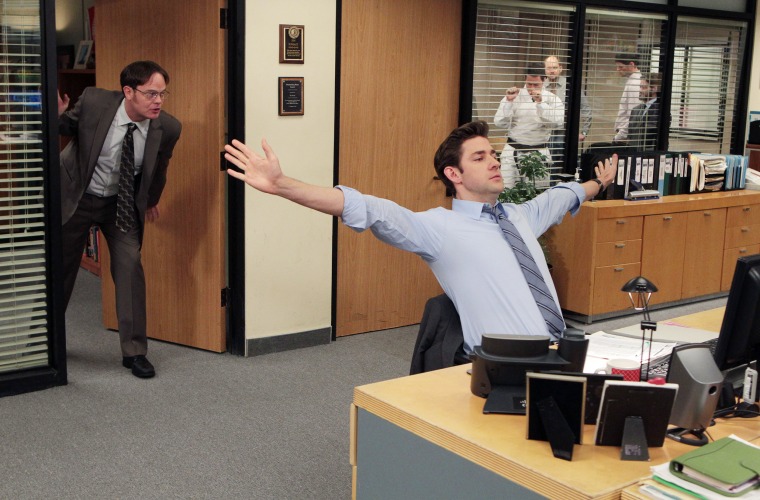 Krasinski's own family recently expanded when he and wife Emily Blunt welcomed their second daughter, Violet — which he said "changed everything" about how he looked at the movie's message.
RELATED: Emily Blunt and John Krasinski welcome daughter Violet
"I did understand my character's sort of plot a little better, being the guy on the doorstep of being a father," he explained. "I understood my parents better. Immediately I was even more thankful for having a loving relationship with my brothers. Then you start thinking about the bigger idea of who's been here before you, and where you're headed, and continuing on."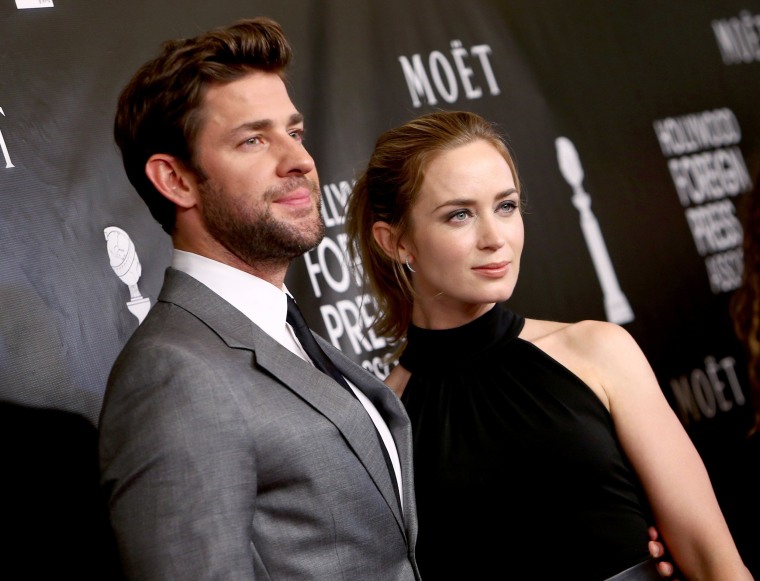 Krasinski's "huge military family" also influenced his role in Michael Bay's recent war thriller, "13 Hours." And Blunt's ability to get in shape for her films inspired his physical transformation for the part.
"My wife is my hero in every single way. Truly every single day I'm blown away by her. So I'm always looking to her for inspiration."
RELATED: John Krasinski watched wife Emily Blunt in 'Devil Wears Prada' 'over 100' times
Krasinski, who said he knows he's living "a lottery ticket life," also opened up about the top-notch mentors he's had — George Clooney, for one.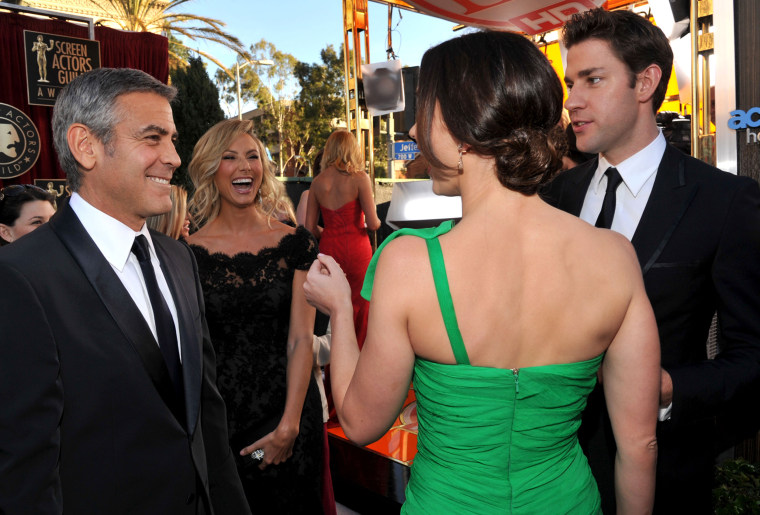 "I'd say the thing I learned from him most was how to maintain a level of class and respect on a movie set like it would be in a classroom or in a workplace," he said of his "Leatherheads" co-star. "It's gotta be that we're all humans, and we're all doing something. There is never a moment where we're not a family."
Krasinski also had the pleasure of working with Robin Williams, on the 2007 rom-com "License to Wed."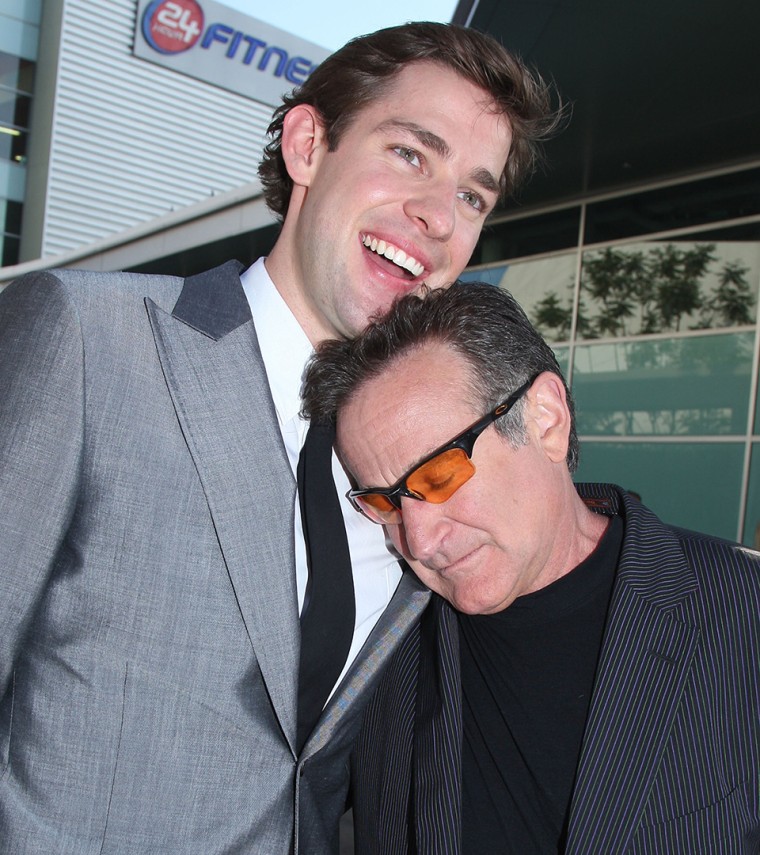 "I remember he took me aside one day. And he said, 'I think you're gonna be in this business for a while. Don't ever forget the responsibility you have to be the better person than anybody else on this set.' Meaning, 'You have a responsibility to be a leader, and to care about this movie and these people for everybody.'"
He added, "And I've taken it to heart every single day."