Two things are necessary to make it in the world of Spike's "Lip Sync Battle": diving headfirst into the hilarious premise, and a delicious sense of the surreal.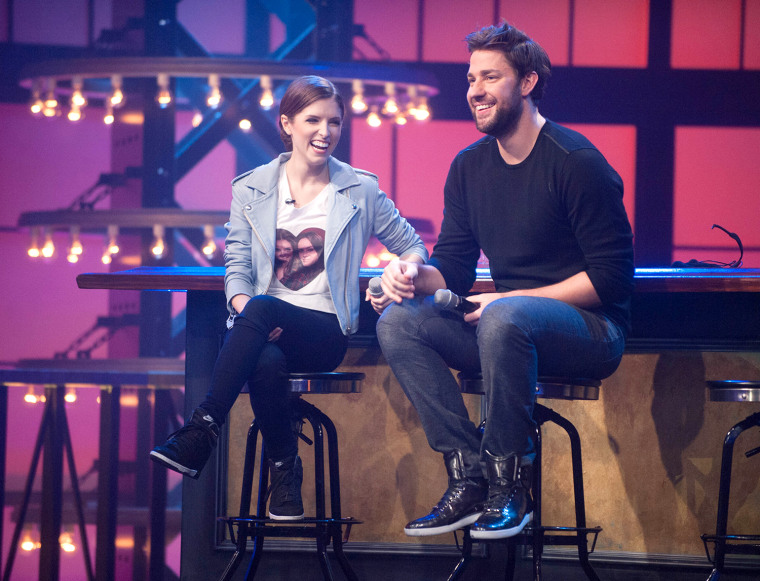 "Pitch Perfect" star Anna Kendrick and former "Office" star John Krasinski (who's also an executive producer on the show) were ideal candidates for Thursday night's show — they completely owned their performances.
Each of the actors got two shots to wow the audience, and both started out with hilarious dips into boy band land: Wandering around onstage like a marionette to the tune of "N'Sync's" 2000 hit "Bye Bye Bye." (That makes sense if you've seen the original video, by the way.)
Kendrick countered with a song "from my heart," giving a nod to a more recent boy band with One Direction's 2014 "Steal My Girl" — and apparently had a specific "girl" in mind she wanted to steal.
A nearby TV screen began flashing pictures of Krasinski's wife Emily Blunt (who had competed on the previous week's show), and Kendrick even opened up her jacket to reveal a photo of herself with Blunt in a great big heart on her T-shirt.
Game on! Krasinski roared back for round two by unapologetically rocking a dress: He started out singing Ike and Tina Turner's 1970 classic cover of "Proud Mary," then yanked off his suit to reveal a silver lame fringed dress Tina herself might have worn. Big 'A' for effort!
But Kendrick had an ace up her sleeve: Toward the end of Kendrick's totally dominating J. Lo's and Iggy Azalea's 2014 hit "Booty," who should show up but the lady herself, Jennifer Lopez!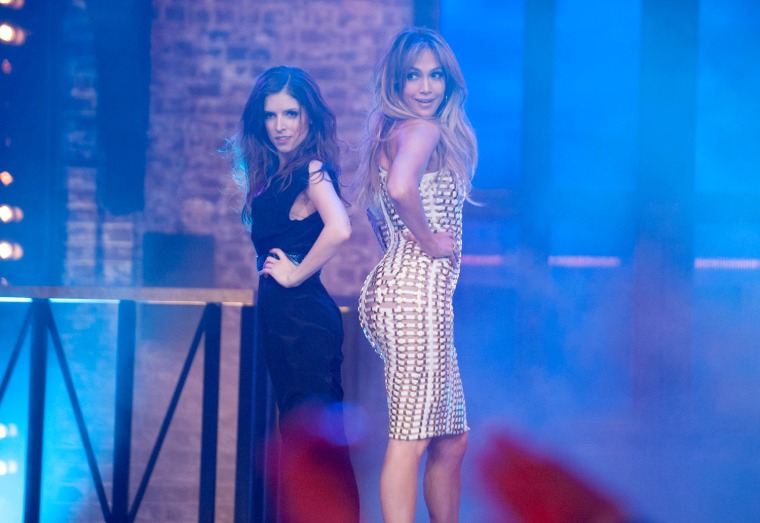 Alas, Lopez did not perform, but she had a huge impact nonetheless: Krasinski nearly fell off his stool and cried out, "What is happening?"
We're not sure ourselves, but we loved it.
So who won? Who do you think? (Spoiler alert: It was Kendrick!)
"Lip Sync Battle" airs Thursdays at 10 p.m. ET on Spike.