John David Washington didn't have to celebrate his first Golden Globe nomination alone on Thursday morning — he just so happened to be with his famous dad, actor Denzel Washington.
John David was nominated in the best actor in a drama category, for film, for his role as a black police officer who infiltrates the KKK during the 1970s in Spike Lee's "BlacKkKlansman."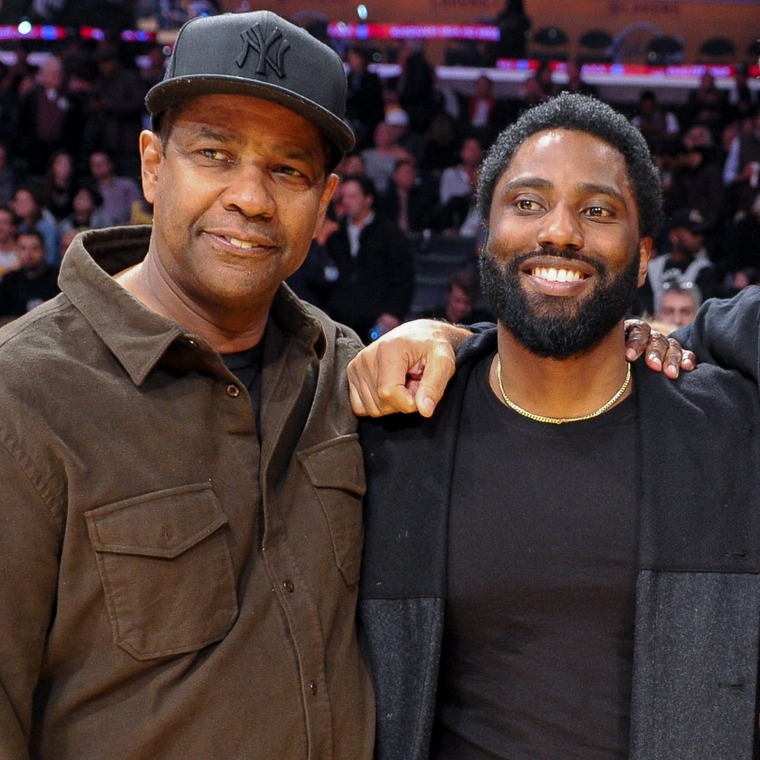 "I feel really good right now. My father (Denzel) woke me up. He's like, 'It's time, it's time, let's go!'" John David told the Los Angeles Times shortly after hearing the news.
The actor, 34, said he and his famous dad — a two-time Golden Globe and two-time Oscar winner —watched the nominations together and cheered when they heard his co-star Adam Driver and director Lee had both earned nods.
They cheered even more wildly when they heard John David's name.
"I was overjoyed. My dad and I embraced each other so tightly," he shared, adding that the pair called his mom, actress and singer Pauletta Washington, to tell her the exciting news.
"My mom is on the way to Chicago to audition for 'Hamlet,' so we called her and had a prayer session and we were crying," he said.
Both parents were understandably emotional.
"They were in tears, 'cause they know their baby boy has been working hard," the actor shared, adding that his father mentioned a meaningful bit of wardrobe from one of his old movies.
"My pops brought up the 'Glory' suit and the tape," he shared, explaining, "That was my favorite movie growing up. I just wanted the blue (Union Army) suit and a rifle and a new 'Glory' tape. Back then it was VHS, so I'd broken it. So for Christmas, they had wardrobe send something. They tailored it, but it was still too big."
John David will compete against several talented actors: Rami Malek ("Bohemian Rhapsody"), Lucas Hedges ("Boy Erased"), Willem Dafoe ("At Eternity's Gate") and Bradley Cooper ("A Star Is Born").
As for who he'll bring along with him to the Jan. 6th ceremony, John David said, naturally, he's taking Mom and Dad.
"Damn right!" he gushed, "If I can, I'm gonna try to get the whole squad up in there."