Whatever genius came up with the idea of trying to cram John Cena and Shaquille O'Neal into a car for an episode of "Carpool Karaoke: The Series" deserves an award.
Because we've only seen the teaser for the upcoming segment where that happens, and we're already laughing!
Wrestler/actor Cena posted the tease to the episode he shares with basketball legend/actor O'Neal, and at first it does seem like they might have a few issues with the vehicle.
"We're gonna need a bigger car," quips O'Neal, who also posted the clip on his Instagram page:
Cut to: The pair in a roomier car, singing Daryl Hall and John Oates' 1982 classic "Maneater" and LL Cool J's 1990 hit "Mama Said Knock You Out" and proving to us exactly why their successes have so far been in wrestling, acting and basketball.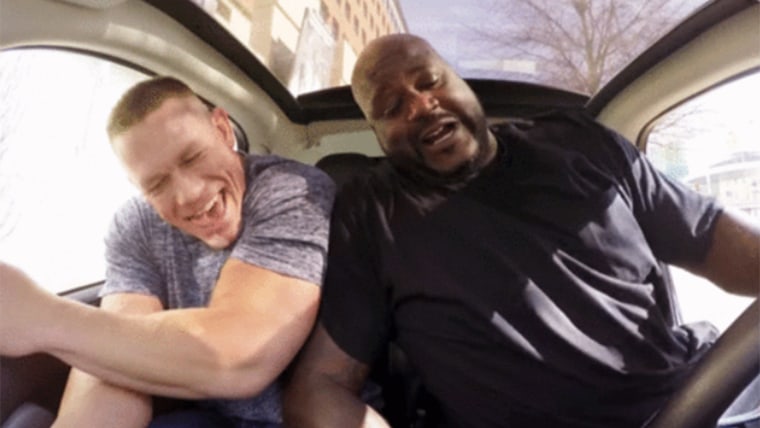 Cram into your cars and get ready to be driven crazy: The full episode will be available on Apple Music starting September 5.
Follow Randee Dawn on Twitter.