He's a wrestling champ, a rapper and an actor, but when John Cena stopped by TODAY Monday to serve as a guest co-host in the 9 o'clock hour, Tamron Hall wanted to know if he's also a pajama wearer.
Her question came on the heels of a Wall Street Journal story that pondered the importance of men's pajamas. But are they important to Cena?
"I always keep clothes close by," he said of his sleeping situation before adding, "When I'm lucky enough to spend an evening with the one I love, I sleep as I was made — without clothes."
Ahem.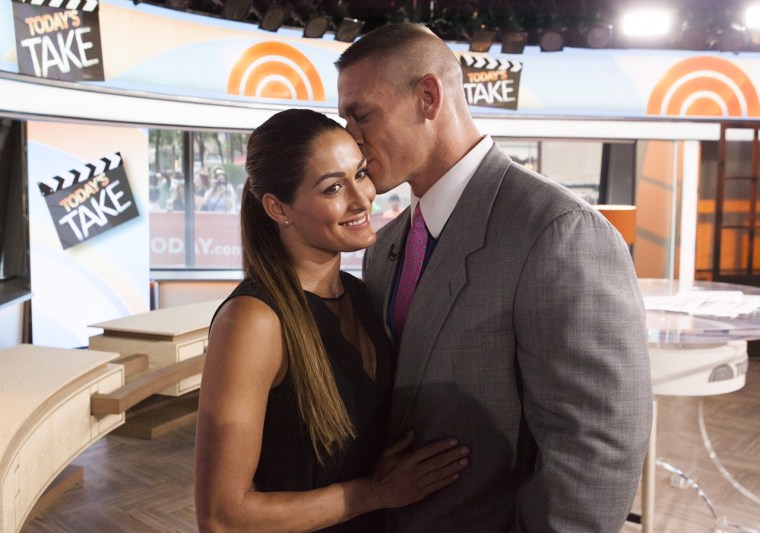 As for the nights he's not as lucky, he still likes to keep it simple.
"If I'm alone, I will wear shorts, comfortable shorts," he explained. "Just in case I have to get up in the middle of the night."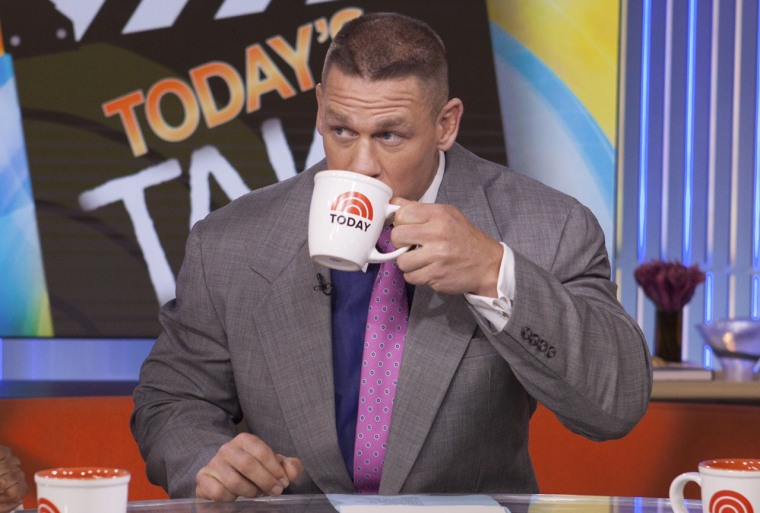 While Cena gave a nod to Playboy founder and pajama enthusiast Hugh Hefner, he admitted he doesn't even own a set of formal pajamas himself.
Of course, this isn't the first time he's visited TODAY and talked about appearing "as [he] was made."
Earlier this summer, while promoting the box-office hit "Trainwreck," Cena shared the "unbelievably awkward" tale of his nude scene in the flick.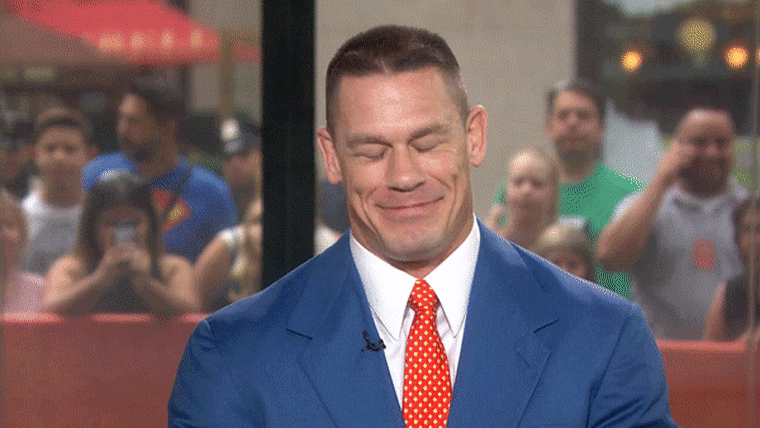 We can't wait to see what he has to say the next time he visits!