In the month since John Cena and his former fiancee, Nikki Bella, announced they were going their separate ways, there have been rumors about what prompted the split and what life is like for the now-single WWE stars.
But Cena is ready to put the rumors to rest.
During a visit to TODAY Monday, the wrestler and actor got candid about what happened, what he's doing now and what he wants for the future.
And as for the latter, to put it plainly, it's the same thing he wanted before the split: to marry Bella.
"It's been very difficult," Cena told TODAY's Hoda Kotb and Kathie Lee Gifford. "I had my heart broken out of nowhere — or, for me, it was out of nowhere — and anyone who's experienced that knows that it comes with a series of bad feelings."
But it also came with some hard-earned clarity for Cena.
"I've looked at myself every day, and I've tried to evaluate myself every day, and the woman I love," he said. "For anyone out there speculating on what I'm doing with my life now: I still love Nicole. I would still love to marry Nicole. I still would love to have a family with Nicole."
That last point goes against one of the biggest rumors out there — that it was his reluctance to start a family with Bella that led to the break. However, Cena confessed that, despite that being a sticking point in the past, his views evolved.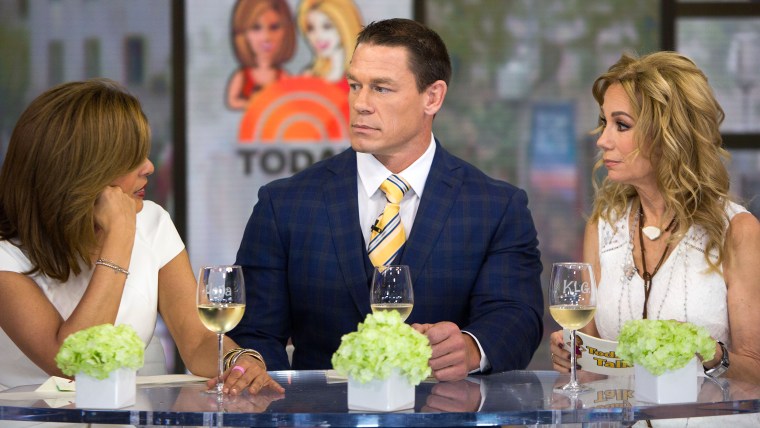 "If you look at me five years ago, (I was) stubborn, selfish, self-focused, life had always been about me, and then, slowly over time, this woman waltzes in and steals my heart," he explained. "Whether I want to realize it or not, she becomes my No. 1, so I'm willing to go back on all of these things that I say. And a lot of them, I was hanging onto just of stubbornness — 'I won't have kids' — and it took a very strong look in the mirror for me to be, like, 'Why? This person is my No. 1, and it's something that's very valuable to her. Of course we can do this!'"
However, Cena was quick to add that he can be "a horrible communicator," so she may not always have gotten the message he was trying to send.
As for what was really behind their separation, like so many other splits, it's complicated.
"There was an unfortunate set of circumstances where our relationship ended," he said. "There's been a lot of speculation recently of me being seen in public, and everyone is thinking John Cena is enjoying the single life. No. I was supposed to be married and have a honeymoon over these (past) two weeks."
"I don't want anybody else," Cena confessed. "I love Nicole, and I'm really trying to support her in her trying to find whatever it is that she wanted that made this fall apart in the first place. And, in doing so, I'm also just trying to live. I don't have any other hopes, other than maybe one day, we can work it out."
And no matter what the future holds for them, he's already found his bright side in the breakup.
"I think the greatest takeaway from all of this is that I know for a fact that I was in love," he said simply. "I've never been in love before, and I'm telling you out there, it's real, it's horrible and it's beautiful, and I hurt so much because I know it was there and it was real."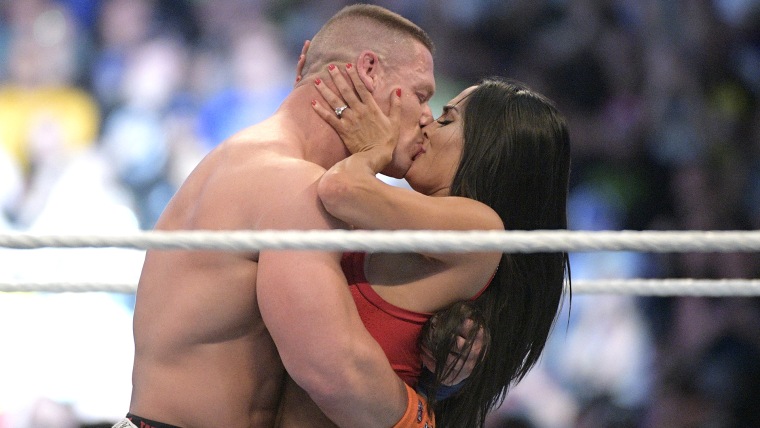 Then he added one last thought, intended for Bella.
"If she's watching, I am so grateful to stand by your side for six years," Cena said, regardless of the outcome. "That's what should make you smile."