White picket fence? Not so much.
Joely Fisher has written a new book, "Growing Up Fisher: Musings, Memories, and Misadventures," about her unorthodox family and upbringing. She's the daughter of Eddie Fisher and actress Connie Stevens, and half sister to Carrie and Todd Fisher from her father's earlier marriage to Debbie Reynolds. Certainly, there was nothing conventional or staid about her childhood.
For starters, the two Mrs. Fishers lived next door to each other, a situation too Hollywood for words. On a less amusing note, Fisher learned about drugs at an early age, rolling joints for her mom as a kid.
The book is, most of all, a love note to her sister Carrie. The irrepressible and riotously funny Fisher died of cardiac arrest on Dec. 27, 2016, four days after a medical emergency aboard a flight from London to Los Angeles.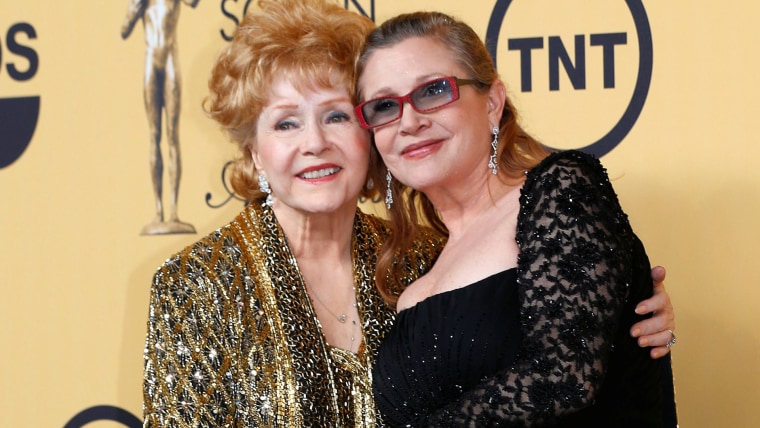 Fisher and Penny Marshall used to host legendary joint birthday parties during their shared October birthday month. The gatherings were singular, a mash-up of unexpected and yet totally cool names and faces. Joely Fisher says that yes, the soirees were every bit as spectacular as you would imagine.
"It's best left as a great, amazing memory. There were so many people. Carrie's favorite food was soul food. It was black eyed peas, mac and cheese, fried chicken. People let their guard and their hair down," she says.
Case in point: Her sister Tricia. "She came out of the bathroom once and said, 'A Beatle just held the door for me.' I lay on the bed once with Roseanne, Meryl Streep, Beverly D'Angelo and Carrie and me. What is that? What is that group?"
Fisher, a mother of five, followed her parents into the family business; she acted on Broadway, performed with her mother, and appeared in the sitcoms "Ellen" and "'Til Death." She shares a few more memories below.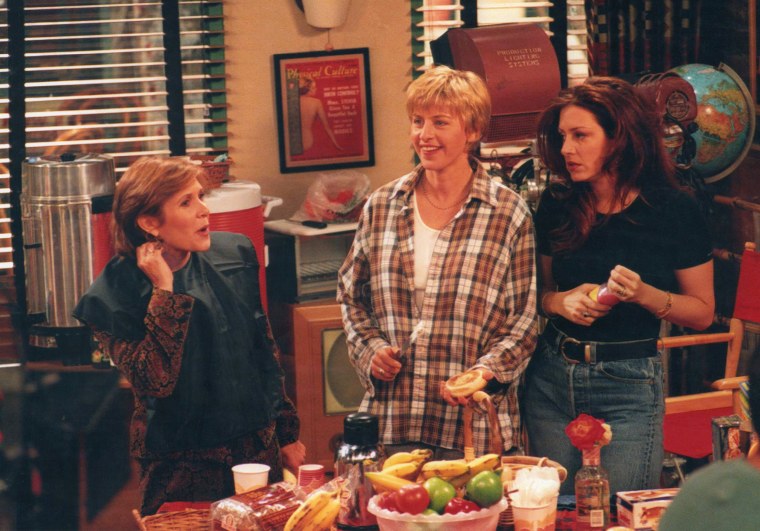 November 1, 1995 in Burbank: "We were doing an episode of 'Ellen.' It was tailored for her and I called Carrie and asked if she would do it. She said, 'Yeah, sure.' She did. Carrie was casual, fun, professional. She rewrote some stuff, gladly. We had a great time."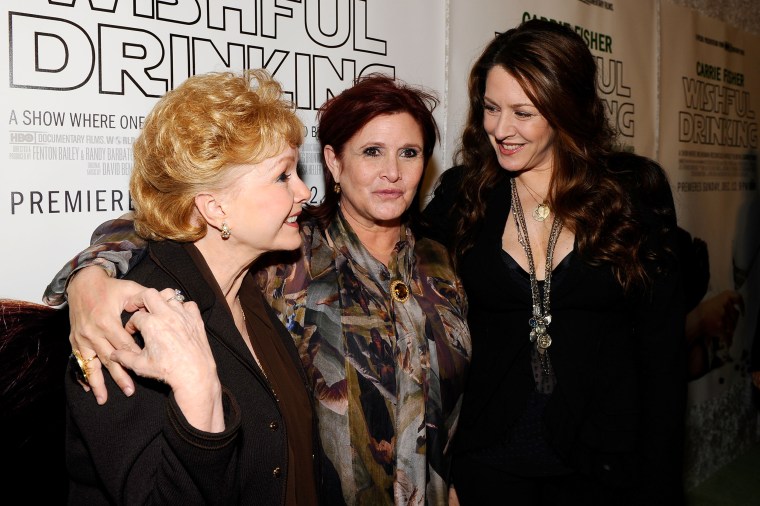 With Carrie Fisher and Debbie Reynolds on Dec. 7, 2010 in Hollywood: "We're all huggers and lovers. We were laughing. That's just her. This is probably the thing she likes least about what we all do. It's not her favorite thing. I don't think she does it without humor. We all watched 'Wishful Drinking' that night. I think my father had just passed away. She had an added a dedication to him."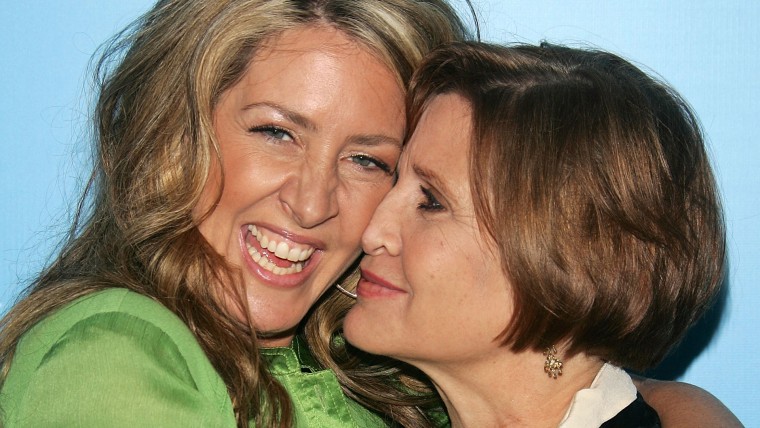 With Carrie Fisher on May 17, 2007 in New York City: "This was from the Fox upfronts. We met up with each other on the carpet and ran around New York for a week. I have flashes of her throughout every day, for different reasons. I'd rather have her here than be talking about her all the time."