Joel McHale may be one of TODAY's funniest guests, but he's not one who can be expected to play by the rules. Take his extended visit with Kathie Lee Gifford and Hoda Kotb on Wednesday morning, where he hung around offering big grins and plenty of snark like a Greek chorus for the ladies' discussions.
He was also around for an interview in which he teased that there might be a "Community" movie (his series, which started out on NBC, is now over at Yahoo!) and suggested his E! show, "The Soup," might devote an entire hour to Hoda and Kathie Lee's antics.
Plus there was a crazy game with iced coffee and doughnut holes that got messy while still staying funny. (McHale is a paid spokesperson for Visa Checkout and Dunkin' Donuts).
Here are just a few of our favorite moments from the all of the fun:
Making an entrance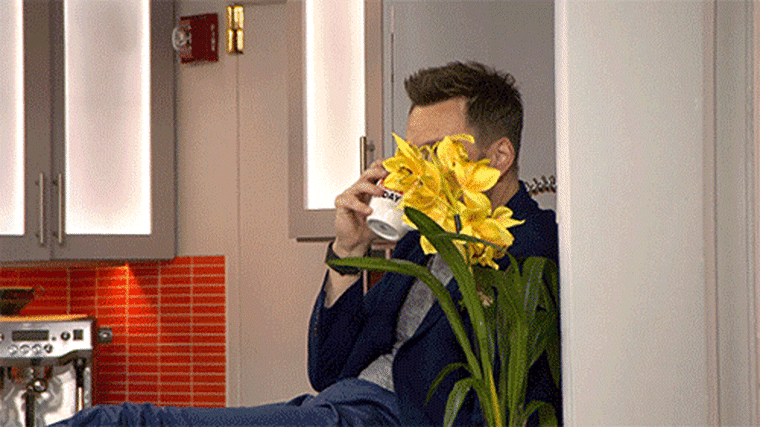 Early on, McHale lounged out on a counter top and popped up behind a flower arrangement. "How's it going, drunks?" he asked.
That smile!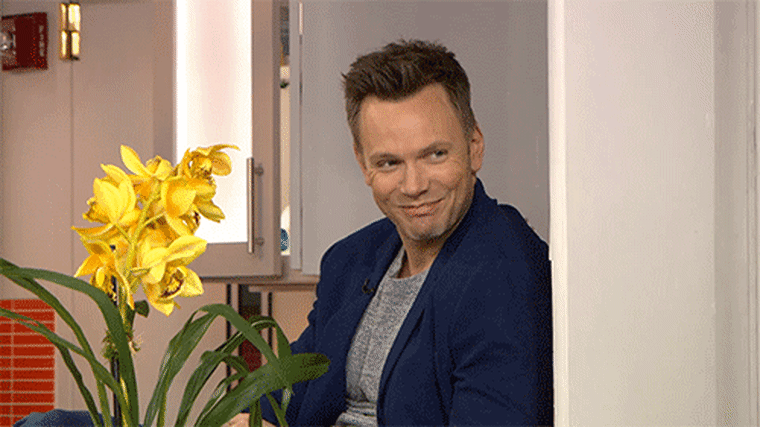 It's hard to resist McHale's pearly-white mischievous grin, which he deployed often and to great effect. Our favorite? The one he flashed after Kotb told him her dog had just returned from a camp where he learned discipline.
"Where's naughty boy camp?" wondered McHale.
'Fifty Shades' of 'meh'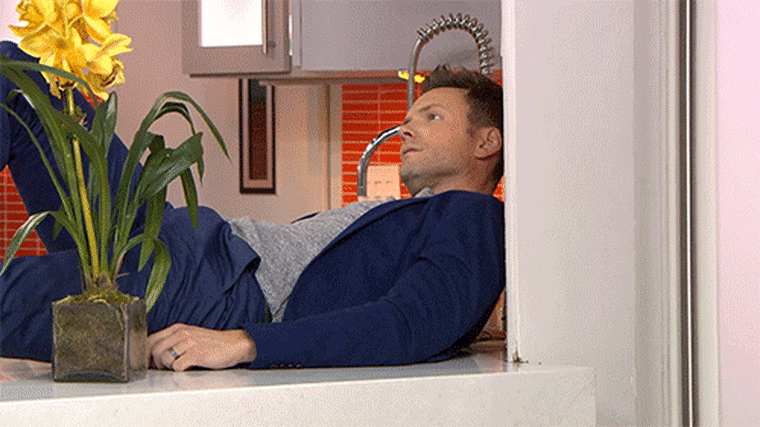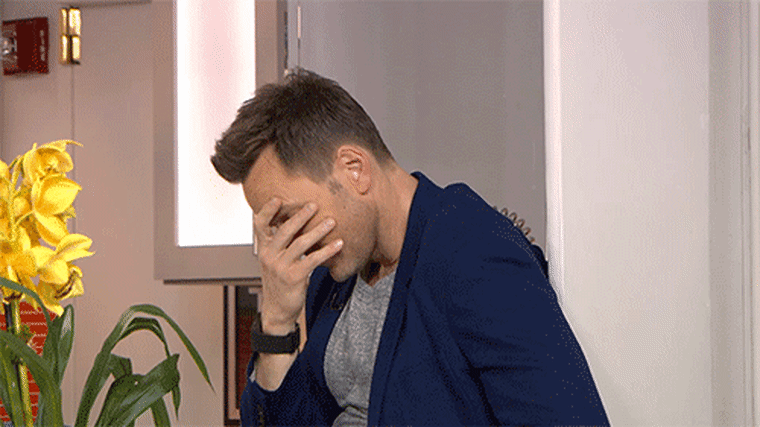 Millions are thrilled at the upcoming release of "Grey," EL James' new book, and Kotb had a special copy (Matt Lauer got one earlier in the show). McHale is not one of them, though, as he proved by slumping over and covering his eyes when the book was revealed.
Hole in one
Everybody donned aprons for a truly silly segment: tossing doughnut holes into cups of iced coffee to "randomly" choose questions McHale would answer. Suffice it to say that the holes got tossed at more things than just the cups, and it wasn't long before everyone was wearing much more coffee than they'd consumed.
Be sure to watch the videos for even more wackiness!