When Fourth Hour frenemy No. 1 Joel McHale paid a visit to Kathie Lee and Hoda today, he was armed with a peace offering of sorts: a plastic bag full of Guinness. Thanks for the effort, Joel.
Joel was back to promote the return of "Community" (YAY!), but often pokes fun at Kathie Lee and Hoda at his other gig, as host of "The Soup."
"Why do you keep making fun of us?" they asked, the last time he stopped by.
"Have you seen your show?" he replied.
This time, though, he was all pleasantries, hand-feeding a bagel to the daughter of a mom from Ambush Makeover on the green room couch, bringing his classy sack of beer, and even sharing an improvised OJ and stout cocktail with Hoda.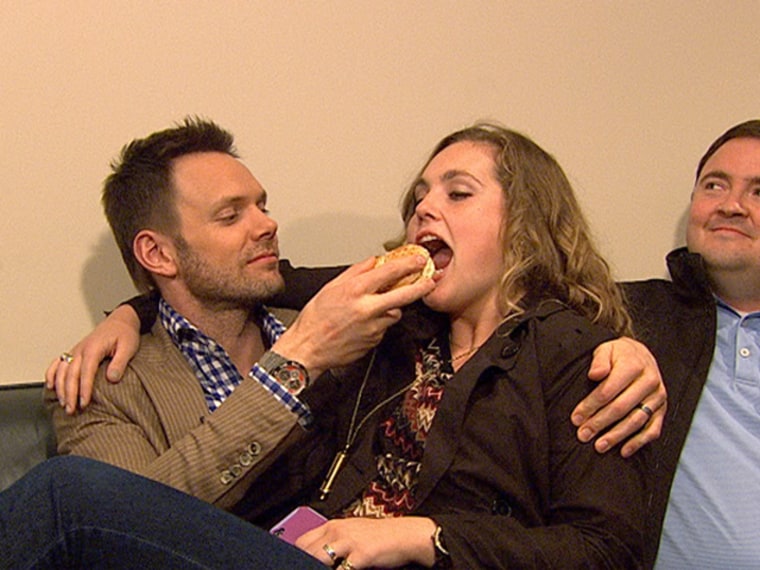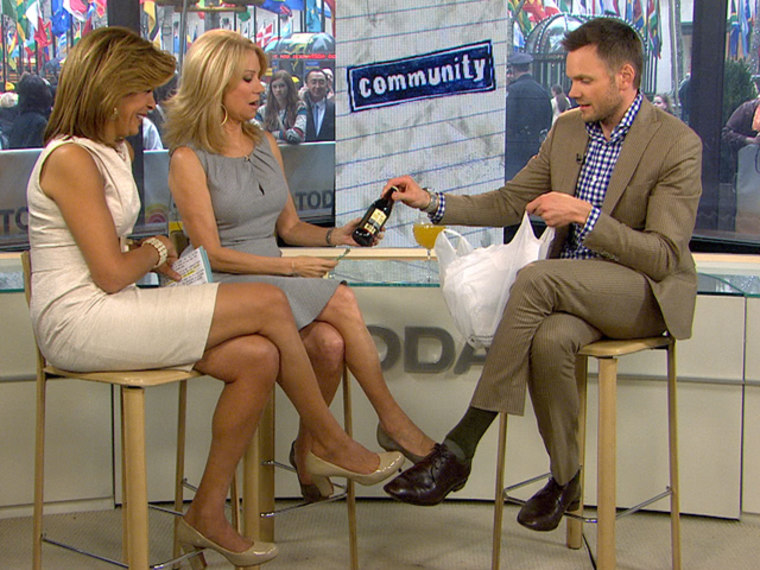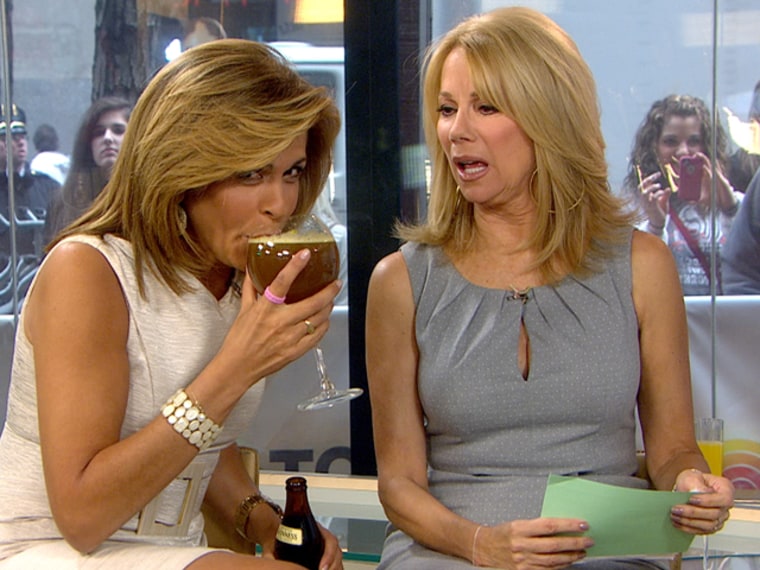 "You look fabulous," he cooed.
"We don't trust you," replied KLG, and pointed out that it was their antics that keep "The Soup" on the air.
"Ever since Tyra left," he agreed solemnly.
Everything was very amicable in the end, so it seems you're safe, McHale…for now.
Julieanne Smolinski is a TODAY.com contributor. She hopes this detente means she can enjoy "Community" without guilt.
 More: Joel McHale: 'Community' fans amaze me