Sofia Vergara and Joe Manganiello said "I do" on Sunday, but the bride and groom be have made it a weekend of celebrations (and at least one swoon-worthy song).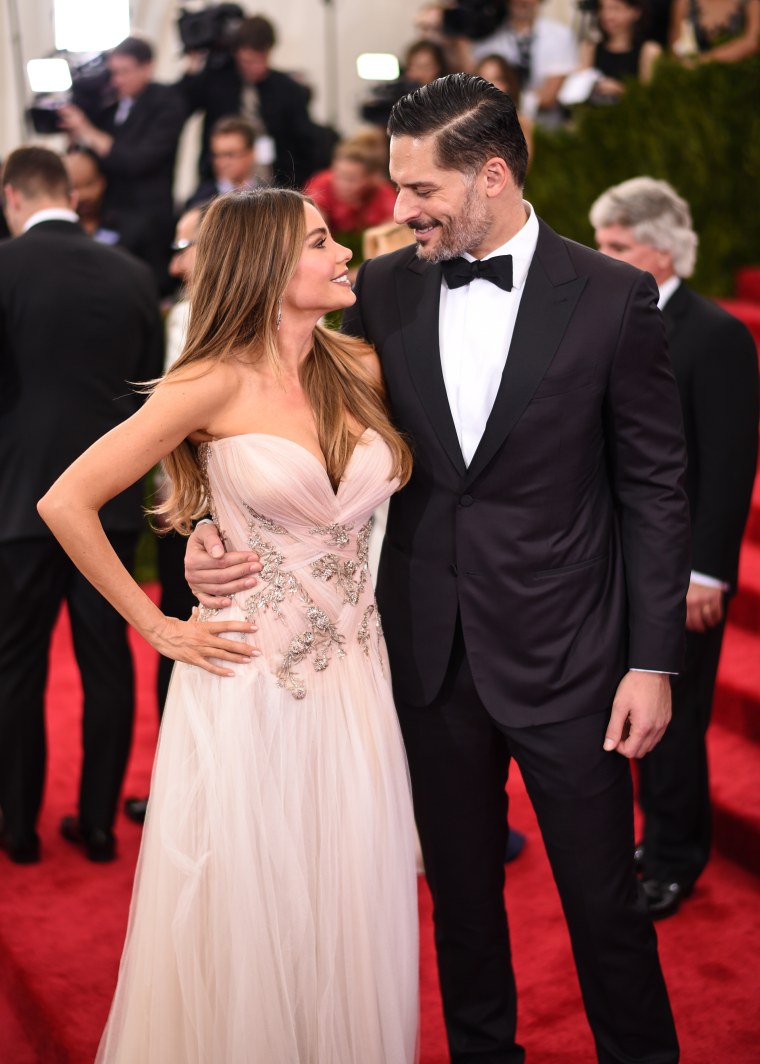 During a post-rehearsal dinner party in Palm Beach, Florida, Manganiello took the mic to serenade his bride-to-be with Guns N' Roses "Sweet Child O' Mine."
MORE: They tied the knot! Sofia Vergara and Joe Manganiello wed in Palm Beach
In a clip posted to Instagram by guest and celebrity stylist Valentina Micchetti, the actor is seen singing part of the chorus, and breaking for a sweet kiss with his bride.
The couple got engaged in December 2014, and began dating earlier that year.
Vergara and guests have been posting regular updates of the weekend on social media, from the party to the rehearsal dinner and even a pool day with friends and family. See some of the best moments:
RELATED: Sofia Vergara, Joe Manganiello engaged! 'Modern Family,' 'True Blood' stars to tie knot
Vergara opened up about her relationship with the "Magic Mike" star when she visited TODAY last year.
"To me, he's like another species," Vergara said of Manganiello, 38. "I look at him, and it's like I feel like I am like in the movie 'E.T.' Remember? When an alien lands ... and I'm the one who gets to play with it."