Talk about an arresting duo: "Law & Order: Special Victims Unit" star Mariska Hargitay and Vice President Joe Biden, together at last! 
No, the VP is not making a special guest appearance on the long-running NBC series. Instead, he and Hargitay have joined forces on several public service announcements that will air during an "SVU" marathon set to air on USA Network on Sunday, Oct. 19.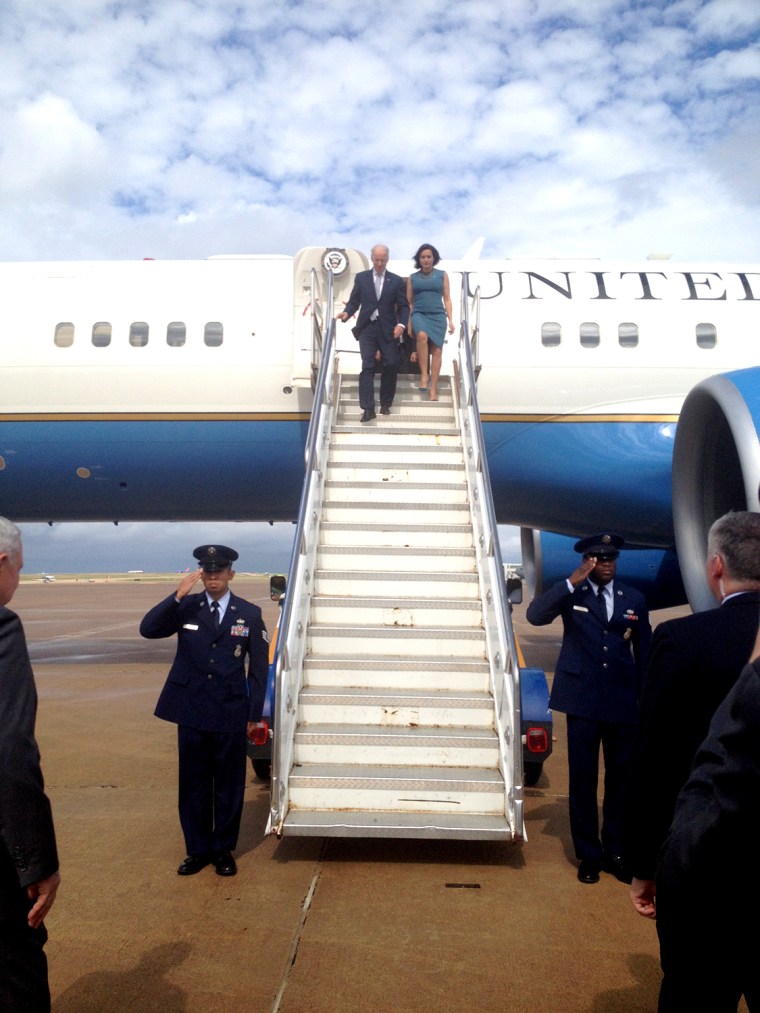 The 14-hour run of back-to-back "SVU" episodes, called "No More Excuses," is an event for National Domestic Violence Awareness month in October, and is partnered with Hargitay's Joyful Heart Foundation and the NO MORE campaign.
Between episodes, Biden and Hargitay will appear in spots focusing on domestic violence and sexual assault, and offer viewers ways to get involved in stopping the all-too-common problem. The PSAs will also spotlight the White House's 1is2Many initiative, which the vice president has championed.
"Despite the progress we as a nation have made in the movement to end domestic violence and sexual assault, much work remains," Hargitay said in a statement. "Society continues to misplace blame and shame on survivors — both women and men. That has to end. I am so profoundly grateful to the vice president, who continues to use his voice — and office — to speak boldly about these issues and stand up for survivors."
The Oct. 19 "No More Excuses" marathon begins at 9 a.m. ET and concludes at 10 p.m. on USA Network.