For fans who grew up watching "Full House," absurd events were the norm in the Tanner household.
"You can pretty much pick any week and it was ridiculous," Jodie Sweetin, who played Stephanie Tanner for eight seasons in the original series and reprised the role for Netflix's "Fuller House," told TODAY. "Michelle fell off a horse and got amnesia. There was always dancing. There was always a weird animal in the house."
In one of the show's more over-the-top episodes, Stephanie crashed Joey's car into the kitchen. "I mean, who doesn't do that? Just back a car through the middle of the kitchen," Sweetin joked. "And no one really got that mad? It was like "aww, it's a teaching moment. A learning moment about family."
Stephanie also had plenty of more serious storylines, and one that sticks with Sweetin focused on her character's anxiety following the San Francisco earthquake.
"Stephanie was really traumatized by it and went to therapy, and she was worried about her family getting hurt," she recalled. "But I feel like every 'Full House' episode was a 'very special' episode, although some had a little more violin playing than others."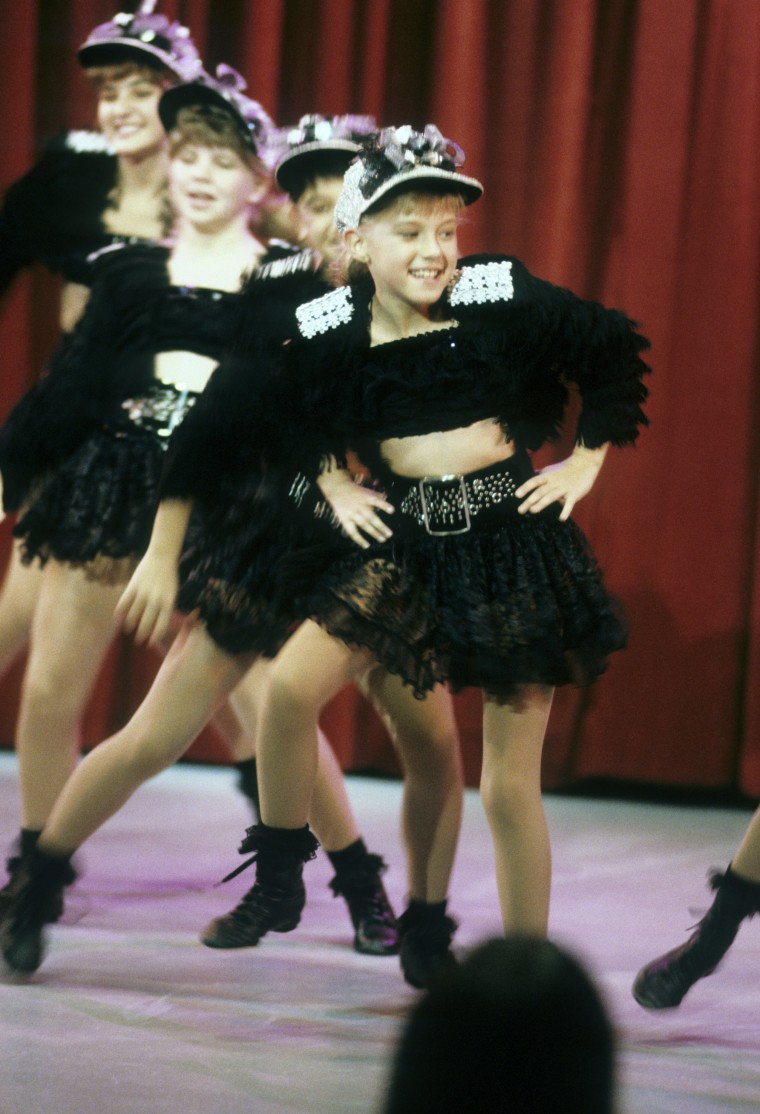 Another memorable episode for Sweetin was "Gotta Dance," which saw Stephanie perform a choreographed routine to Boys II Men's "Motown Philly."
"All of the girls in the background were girls I actually danced with at my dance studio," Sweetin, 36, said. "And my dance teacher came in and choreographed the number for that week and everything. So these were all my friends, 'cause I did grow up dancing. It was really fun 'cause they would get to come in for the week and I'd get to see all my little dance friends. And this was a number that they already did, that they were doing in competition, and I just jumped in for the week and had to learn it."
The episode also featured an elaborate dream sequence in which dad Danny imagines Stephanie as a Broadway star — and it involved a costume change that caused an uncharacteristic meltdown for the young actress.
"When we shot that day, the first costume up was the dress. It was long. It had feathers. And it spun around, and it was amazing. And so when it came time to change, I had the one and only upset moment on the show ever. I'm super easygoing, just go with the flow, that's kind of who I am. But I cried because I had to change out of the dress. And our producer was like, 'Just change your clothes.' And my mom was like, 'Hold on, she's a 9-year-old girl and she's having a moment.' He's like, 'We don't have time for 9-year-old girl moments!'"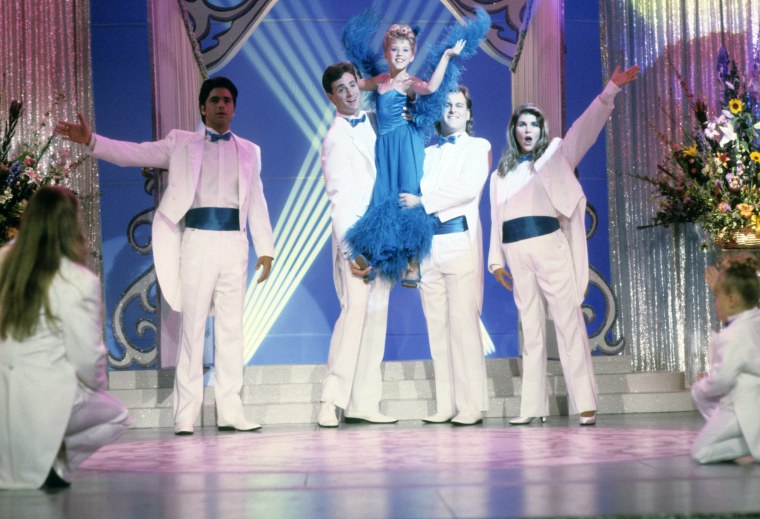 We also asked Sweetin to rank Stephanie's catchphrases — but of course, there's really no contest.
"My favorite 'Full house' catchphrase has to be 'how rude,'" she said. "If it's not, there has to be something seriously wrong with me. Plus it's the best one, so let's be real. 'Pin a rose on your nose' is cute. 'Hot dog' was very rarely used, and I feel like it's kind of unoriginal. 'How rude,' though, if someone says that, they automatically associate it with Stephanie Tanner. Yes. I have a catchphrase. It'll be on my tombstone. For the rest of my life. I'm surprised they don't write it on my coffee cups when I go to coffee places to order. Just like 'How rude,' that's just my name. That's what I go by."
In addition to gearing up for the fourth season of "Fuller House," Sweetin stars in "Hollywood Darlings," a comedy in which she and fellow '90s teen stars Beverley Mitchell ("7th Heaven") and Christine Lakin ("Step by Step") play exaggerated versions of themselves.
"We all grew up in this business together," Sweetin said. "Beverley and I met each other when we were 4, doing an Oscar Meyer hot dog commercial together. I love them and we have so much fun and are so ridiculous, and it's just such a great working experience. I'm so lucky because I get to do 'Hollywood Darlings' with those two and I get to do 'Fuller House' with Candace (Cameron Bure) and Andrea (Barber)."
She added, "Whatever environment I'm in, I'm working with incredibly talented women who are funny, who are my friends, but 'Hollywood Darlings' is such a great experience because it's so different from 'Fuller House' and 'Full House.' It's much more adult and sort of dark-humored and I get to be this kind of crazy, heightened version of myself. So it's a little bit more of my style of humor, which is inappropriate at best. It's like a game of Cards Against Humanity, but brought to life."
"Hollywood Darlings" airs Wednesdays on Pop TV.