The honors for Joan Rivers keep on coming.
The Recording Academy paid tribute today, awarding the late, great entertainer the Grammy for Best Spoken Word Album for her reading of her final memoir, "Diary of a Mad Diva."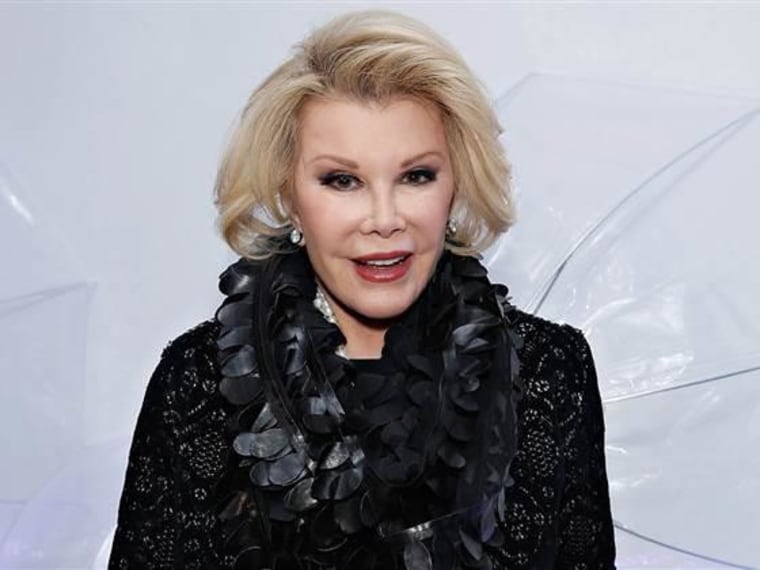 New "Fashion Police" host Kathy Griffin tweeted an excited "YES!!" when she heard the news, and "Fashion Police" co-host Kelly Osbourne found out during E!'s "Live From the Red Carpet," before the televised portion of the 57th Annual Grammy Awards, and excitedly offered her congratulations.
Rivers passed away last September and received the posthumous nomination, her second, in December. This was her first Grammy win; she was also a Daytime Emmy winner. Competition in her category this year included James Franco, John Waters, Jimmy Carter, Elizabeth Warren and Gloria Gaynor.
Melissa Rivers and son Cooper are in attendance tonight, Melissa heading over for an exclusive chat with E!'s Giuliana Rancic after accepting the Grammy on her mother's behalf.
"We're here for a special reason. I said, if my mother won for Best Spoken Word Album I would come back and only talk to you," she assured G. "When they hand you the Grammy, they hand you an envelope," she showed off the card and proceeded to open if for the E! camera, "and when you open it, that's what it says inside."
Her mom's name, of course.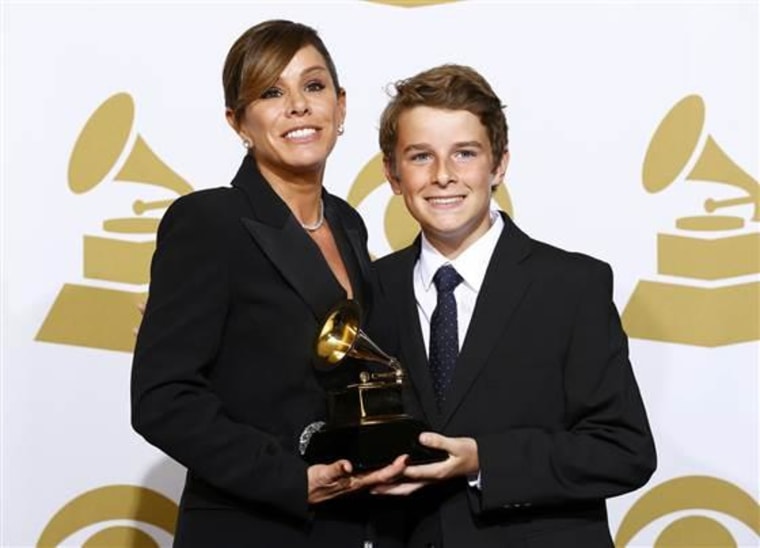 Though Melissa was in good spirits, even playfully propping the winner's card up on our Clutch Cam, the "Fashion Police" executive producer admitted that it was a "bittersweet" night for her.
"It's a difficult moment, it's a little bittersweet," she said. "[Joan] was nominated once for her comedy album…but it's wonderful how loved she was and how she's getting so much attention now, and people are really understanding what she's about."
But overall, Melissa told Giuliana, "I wanted to share this with you and Kelly, we're family."
PHOTOS: All the red carpet arrivals at the 2015 Grammy Awards
This article was originally published on Feb. 8 at 8:30 p.m. ET.