Viewers of Sunday night's Academy Awards ceremony weren't laughing when the In Memoriam tribute left out legendary comedian Joan Rivers.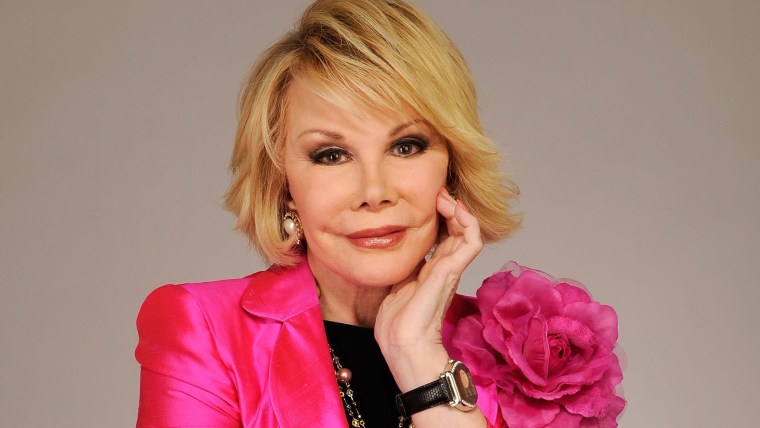 Rivers, whose film credits include "Spaceballs," "Rabbit Test," and the documentary "A Piece of Work," passed away Sept. 4, but she wasn't included in the annual tribute to those Hollywood has lost in the previous year. This year's montage honored actor Robin Williams, actress Lauren Bacall, and director Mike Nichols, among others.
Entertainment journalists and fans spoke up on Rivers' behalf on Twitter, with many mocking the Academy's decision to recognize a marketing executive in the process.
The Academy gave a statement to The Hollywood Reporter about the omission: "Joan Rivers is among the many worthy artists and filmmakers we were unfortunately unable to feature in the In Memoriam segment of this year's Oscar show. She is, however, included in our In Memoriam gallery on Oscar.com."
This, of course, isn't the first time the In Memoriam section of the show has caused controversy — each year, it seems the Academy ruffles feathers with who doesn't make the cut. In recent years, for example, viewers were surprised by Farrah Fawcett's omission (in 2010) and Harry Morgan's (in 2012).
Follow TODAY.com writer Chris Serico on Twitter.