In September, the world lost a gifted writer and entertaining personality when Jackie Collins died following a long battle with breast cancer.
But for actress Joan Collins, the loss was a personal one.The beloved author was her sister.
On Monday, the former "Dynasty" star stopped by TODAY to talk about Jackie and how her family has been handling their first holiday without her.
"She was the most wonderful person," the 82-year-old said of her late sibling. "She was kind and loving. She was the best mother in the world. I mean, she brought up her children while she was writing books."
And that was no small feat for a woman who penned 32 New York Times bestsellers in her lifetime.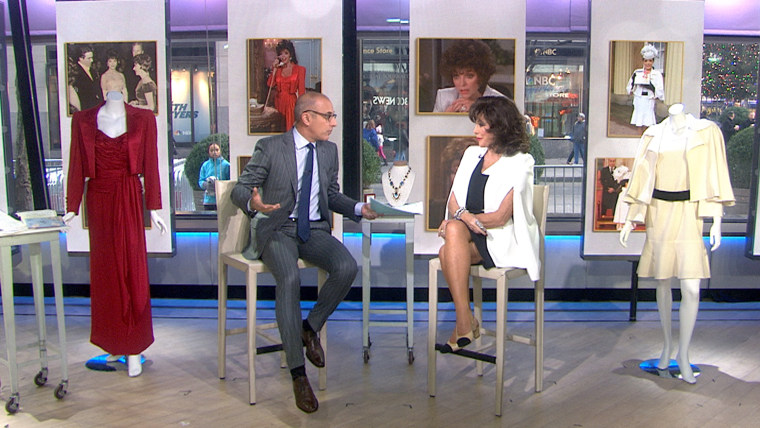 Jackie, who was 77, shared so much of her life with her fans, but when it came to her illness, she was no open book.
"She wanted to keep it secret," Joan explained. "She said, 'I don't want to be on the front of the trash magazines saying those things.'"
MORE: Jackie Collins remembered: Family, friends and fans mourn the beloved author
So rather than face "Jackie Collins is ill!" headlines, she kept it to herself.
"She was very brave," her sister said.
"We're all devastated," Joan added, speaking for the family. "We're all going to be together at Christmas. We were all going to go to Hawaii but, of course, we're not now. So we're all going to be in London. And there's millions of us: Jackie had three children, six grandchildren. I've got three children, three grandchildren. They've all got partners and boyfriends."
So while a very important member of the family won't be there, she'll certainly be in everyone's thoughts.
The TV icon also chatted about a very special upcoming auction in which the she is selling off her glamorous gowns, costume jewelry and even a collection of love letters from former flame Warren Beatty.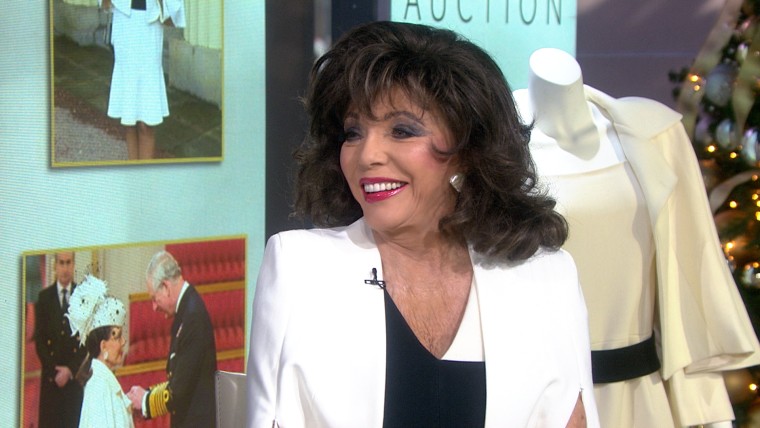 And like her late sister, Collins is an author, too.
Her latest novel, "The St. Tropez Lonely Hearts Club," is out now on Amazon.
Follow Ree Hines on Twitter.