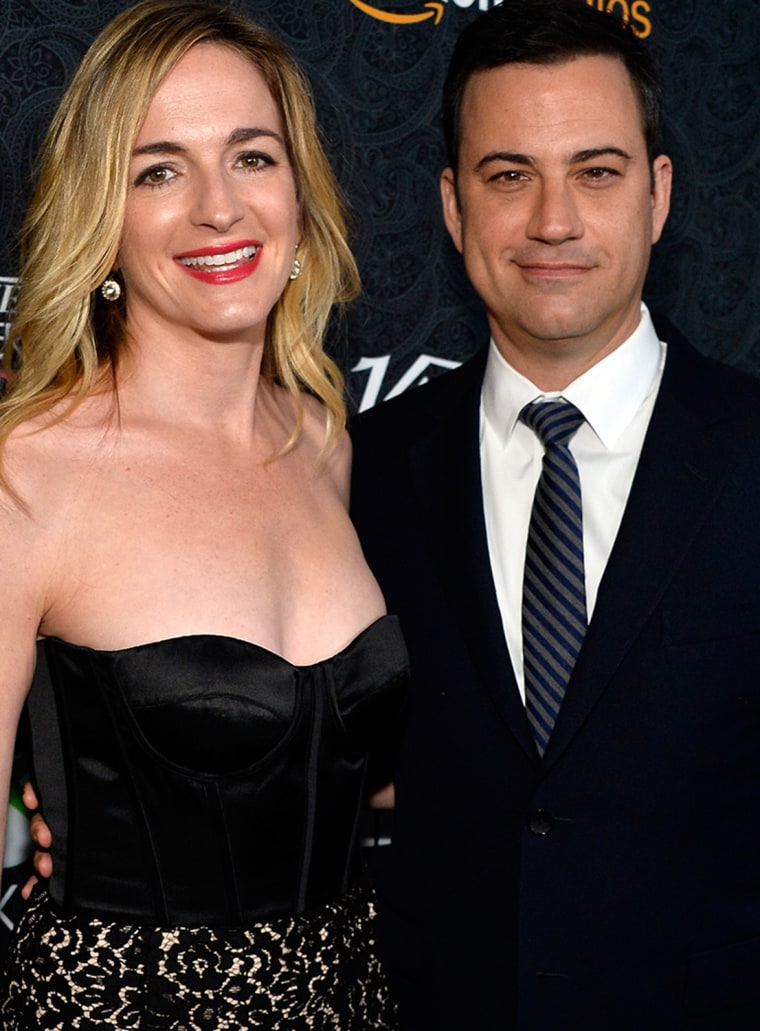 It's a girl! Jimmy Kimmel's wife, Molly McNearney, gave birth to the couple's first child together, a daughter, on Thursday, he announced via Twitter. A rep for Kimmel also confirms the birth, and tells Us Weekly the baby's name is Jane, and mom is "doing great."

Read more: http://www.usmagazine.com/celebrity-moms/news/jimmy-kimmels-wife-molly-mcnearney-gives-birth-to-baby-girl-2014107#ixzz377GancL6 
Follow us: @usweekly on Twitter | usweekly on Facebook
"Congratulations to my beautiful and very tough wife @mollymcnearney on delivering our baby girl this morning," the late-night comedian tweeted at around 10:30 a.m. PT. In a second tweet a few minutes later, he added, "Thanks for all your kind baby wishes—turns out, not ALL tweets are mean!"
McNearney, for her part, wrote, "Kids, don't do drugs. Until you have a baby. Then do ALL OF THEM."
This is Kimmel's first child with McNearney, and his third overall. He's also dad to son Kevin and daughter Katherine — both in their twenties — from his first marriage to Gina Maddy.
The "Jimmy Kimmel Live!" host initially revealed McNearney's pregnancy during an appearance on "The Ellen DeGeneres Show" back in February. "It's funny, because I was just with some friends who had a baby. I was like, 'Oh, yeah.' There's new ways to do things," he said at the time.
PHOTOS: Weird celeb baby names
Then, joking about his baby name picks, he quipped, "Karate or The Riddler are the names we're thinking of right now...And I would like the baby's middle name to be Effin. And not the curse version of it, like e-f-f-i-n. Like Ellen Effin DeGeneres. I mean, what a great name, right?"