Jimmy Kimmel is back — and he's not alone!
After taking a week away from his late-night talk show while his infant son underwent a second heart surgery, the host returned to the stage Monday night with little Billy in his arms.
"I was out last week because this guy had heart surgery, but look — he's fine, everybody!" Kimmel explained. "He may have pooped, but he's fine!"
He then thanked the celebrity guest hosts who took over his show on short notice last week, but soon found himself distracted by his 7-month-old.
Billy seemed to be enjoying the spotlight, and Kimmel simply looked on with tears in his eyes.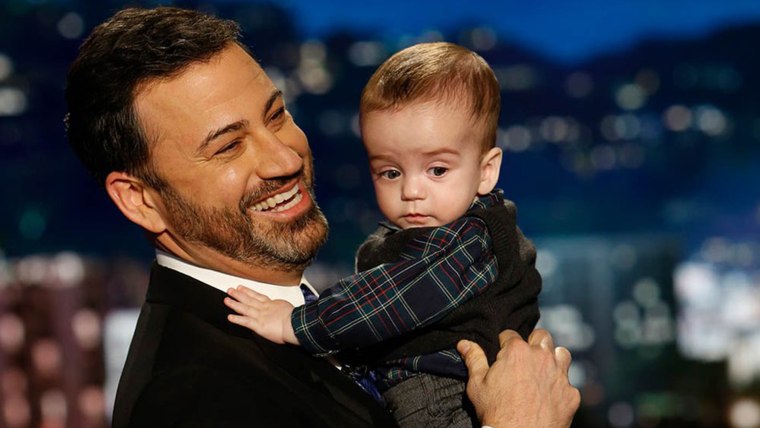 "Daddy cries on TV, but Billy doesn't," he said. "It's unbelievable."
Actually, it's not that hard to believe considering everything Kimmel has seen his son go through over the past few months.
Billy was born with a hole in the wall of his heart that prevented him from getting enough oxygen to his blood. Kimmel and his wife, Molly McNearney, soon learned he would require multiple heart surgeries.
The first of those took place when he was 3 days old.
And now the good news is that the little guy only has to go through this once more.
"Billy is doing great, by the way," Kimmel assured his audience. "He has one more surgery. This is amazing."
Billy has already exceeded expectations with his progress so far, and his father expects him to keep doing just that.
"They say he'll probably be on track to win at least a bronze medal at the Olympics in 2036," Kimmel joked.