Jimmy Kimmel will host the Oscars again!
The Emmy-winning "Jimmy Kimmel Live!" host, who was unflappably funny at this year's zany ceremony, confirmed he'll return to the Dolby Theater for a second time to emcee the 90th annual Academy Awards in March 2018.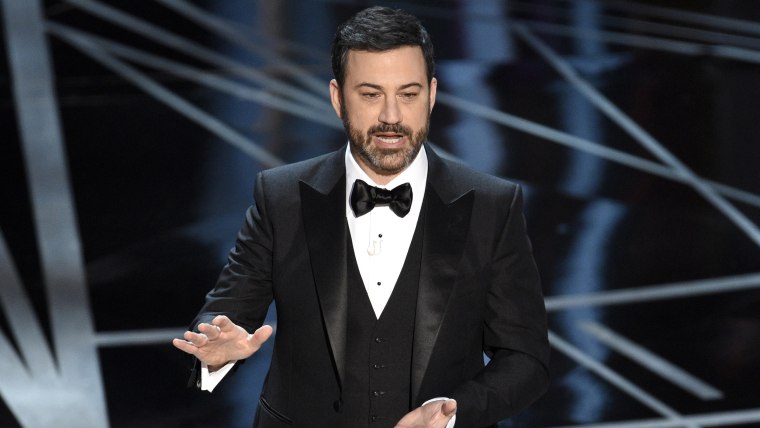 Kimmel shared the news in a hilarious tweet on Tuesday.
"Thanks to @TheAcademy for asking me to host The #Oscars again (assuming I opened the right envelope)," Kimmel quipped.
Of course, Kimmel, 49, was referring to the historic Oscars flub that happened at the end of this year's ceremony when, after being handed the wrong envelope backstage, presenters Warren Beatty and Faye Dunaway mistakenly announced the wrong winner in the night's top category, Best Movie.
The late-night funny man, who recently welcomed his fourth child, son Billy (with wife Molly McNearney), filled this year's ceremony with hilarious jokes, pranks and even a few wild audience participation segments.
"Hosting the was a highlight of my career," Kimmel said in a statement. "If you think we screwed up the ending this year, wait until you see what we have planned for the 90th anniversary show!"
The 90th Academy Awards will air Sunday, March 4, 2018, on ABC.
RELATED