The "Roseanne" reboot, which debuted to big ratings back in March, is already over after a racist tweet from the show's title star prompted swift action from ABC Tuesday afternoon.
But by Tuesday night, someone already had plan for yet another "Roseanne" revival — sort of.
Jimmy Kimmel pitched an idea to save the series to his audience, but before anyone condemned it, he noted that his plan packs a special twist.
"Hear me out," he urged. "Just because Roseanne (Barr) is gone doesn't mean the whole show has to go. The show must go on! That's what we say in show business and, with that said, I have an idea that I think makes this work for everyone."
He then rolled a promo for his take on "America's favorite working class family," which featured the same familiar home, the same struggles and the same Conners — sans a certain star. It would just require a change of focus.
In Kimmel's just-for-laughs vision, there's no need for "Roseanne" when there's "Dan."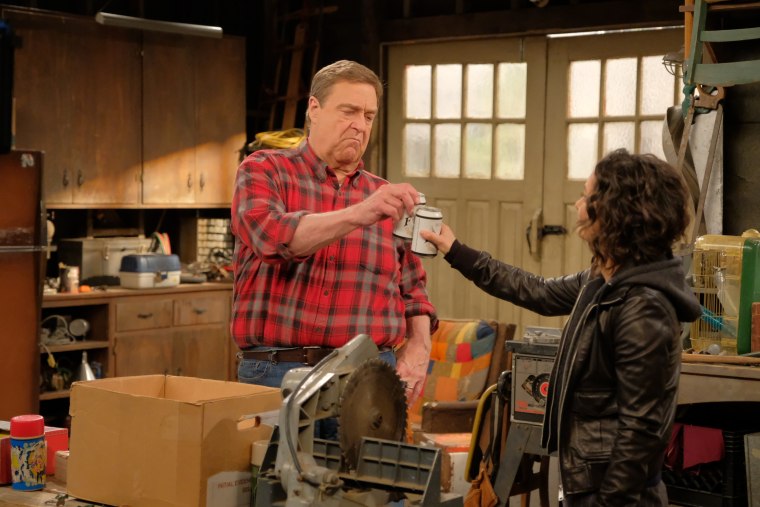 "Right? I mean, c'mon!" the host said after the clip played.
And he's got a point. Not only is Dan the beloved patriarch of the story, but actor John Goodman is equally beloved in real life.
Maybe that's why Kimmel wasn't the only one to come up with this particular pitch.
Fans took to social media moments after the cancellation news to suggest "Dan" themselves — or "Dan & Jackie" or "The Conner Family."
Heck, as far as some fans are concerned, the cast doesn't even need to be Conners at all anymore, as long as the stars still get work they can watch.