There were many memorable moments at the 2017 Academy Awards, but none so memorable as the last few minutes.
That was when "La La Land" was mistakenly announced as the best picture winner by presenters Faye Dunaway and Warren Beatty. (The actual winner, "Moonlight," was corrected within seconds, but it remains one of the ceremony's all-time classic blunders.)
And even though he had nothing to do with that mishap, the moment apparently still haunts host Jimmy Kimmel, as he proves in a hilarious new promo for the 2018 awards, which he is also hosting:
We love to think that his mailbox overflows, that he has flashbacks to giant Oscar statues and apparently wakes up in the middle of the night with "Moonlight" on his lips.
But wait until the very end, when we discover just whom he's been talking to throughout the whole set of memories. It's none other than Warren Beatty!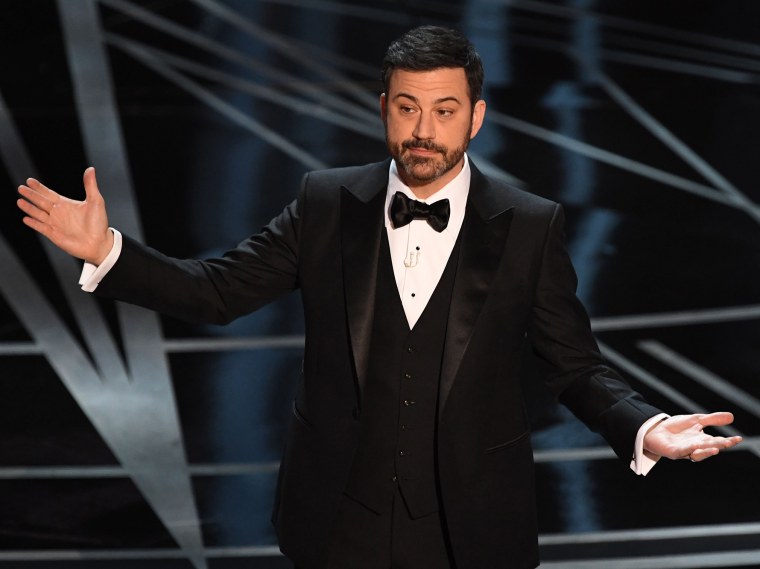 The 90th Annual Academy Awards airs on Sunday, March 4, at 8 p.m. ET on ABC.
Follow Randee Dawn on Twitter.