The controversial killing of Cecil the lion has sparked equal parts rage and sadness for many, and late-night host Jimmy Kimmel is no exception.
On Tuesday night's "Jimmy Kimmel Live," he didn't hold back when it came to expressing his emotions over the big-game killing or the man behind it, Walter James Palmer.
After skewering the dentist for the way the hunt happened, Kimmel focused on why it happened at all.
"The big question is: Why are you shooting a lion in the first place? I mean, I'm honestly curious to know why a human being would feel compelled to do that," he said. "How is that fun?"
Kimmel continued to wonder about that as he displayed photos from Palmer's past kills, including a bear, lion, leopard and rhino.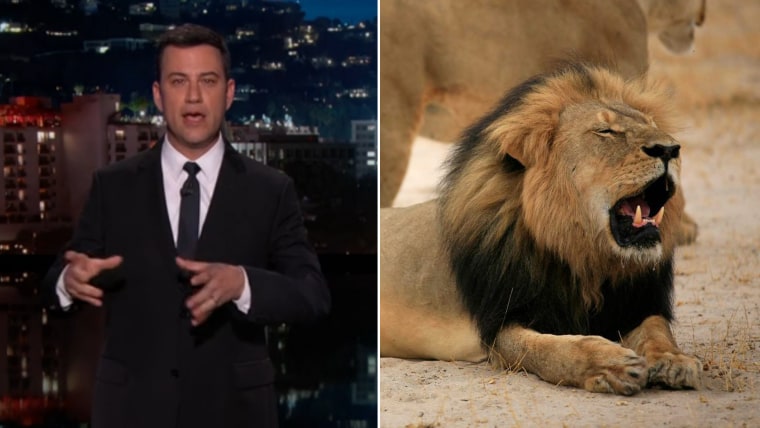 "He killed like half of Noah's Ark," he said.
But despite it all, Kimmel was determined to find a way to make get something positive out of what he called a "disgusting tragedy," and he choked back tears as he suggested his audience support the Wildlife Conservation Research Unit, the group that had been tracking Cecil before he was killed.
See the emotional moment in the clip above, and learn more about man responsible for Cecil's death in this clip from TODAY: