Sure, the Buckeyes and the Ducks won't face off until Monday, but why wait until then to learn the victor of the College Football Playoff National Championship? "Tonight Show" host Jimmy Fallon has a pack of prescient puppies, and they know how to pick a winner.

For instance, in 2013, Fallon's tiny golden retrievers correctly named the Baltimore Ravens as the winners for Super Bowl XLVII. That same year, they predicted "Argo" would win best picture, and it did.
So who do they like in Monday's big game? Well, after announcing the rules (no "wandering, peeing or butt sniffing" allowed), Fallon let the dogs out.
Given the choice of an Ohio State-branded bowl of kibble or an Oregon option, the first ball of fur when straight to Ohio. But don't get excited, Buckeye fans!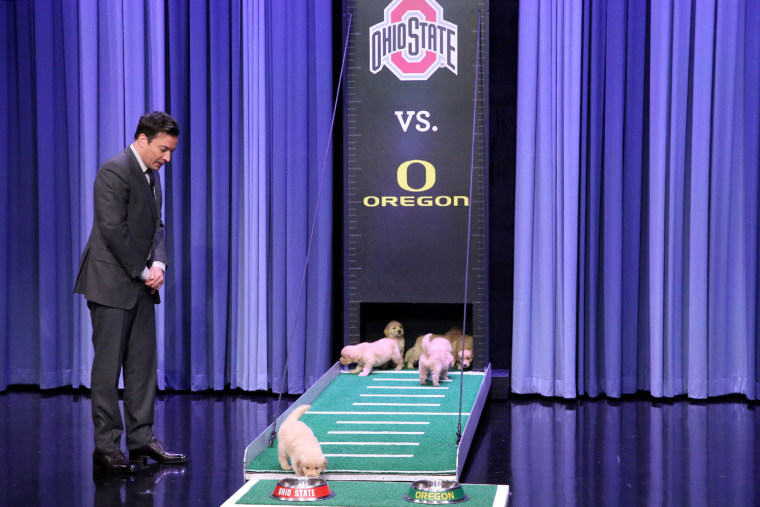 This process requires a puppy majority, and ultimately, Oregon was the favorite.
Of course, in the end, everyone wins, because … puppies!
Follow Ree Hines on Google+.