It's just about every kid's dream to have a slide inside their house, and Jimmy Fallon and his wife, Nancy Juvonen, actually made it happen!
The indoor slide at their rustic Hamptons pad has been getting some buzz since Fallon started hosting home editions of "The Tonight Show" during the coronavirus pandemic. The slide is featured in each episode — and once, they even slid down with the camera.
So it seems natural that folks would have questions about how this famous chute came to be. On Tuesday's installment of "Ask the Fallons," Jimmy and his wife/camera operator gave us some answers!
"The slide is in an old barn, and the only thing I knew that we wanted to do with the barn was put a slide down the middle of it," Juvonen explained.
She said she drew a picture on an index card of how she envisioned the slide in the space.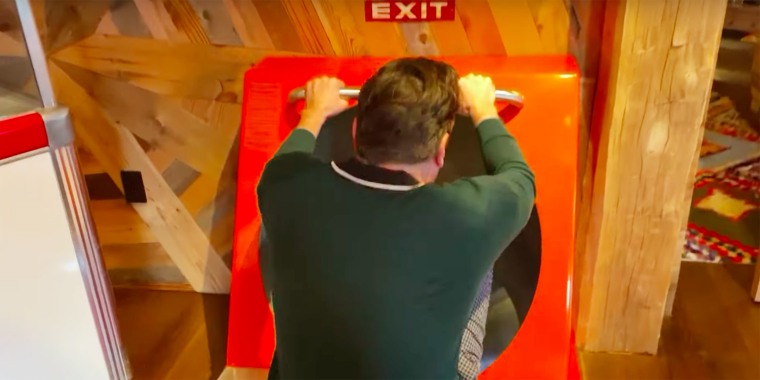 "I drew that slide coming down, and then once you draw it, I think you can bring it to life," Juvonen explained.
"So the point of it was because how cool and fun is that?" she laughed. "I don't know, it just is so fun!"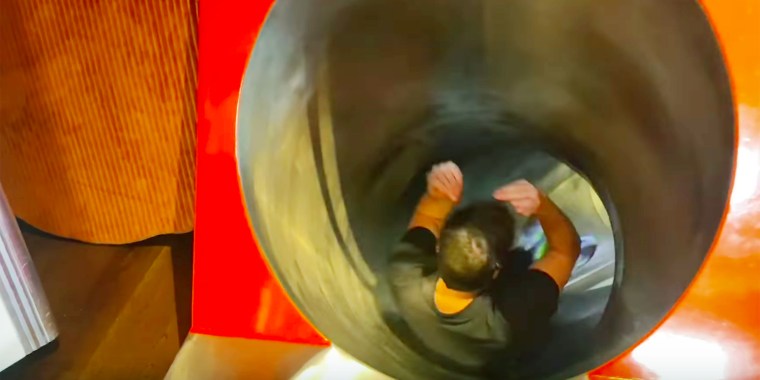 She and her family use the slide "all the time," and it comes in handy for household chores, she added.
"I go down with tons of laundry that I have to bring around, I go down with anything, and I just use the slide, shoot my way out and then walk up the stairs," she chuckled.
"Kids, adults, everyone uses the slide," Fallon agreed.