"Tonight Show" host Jimmy Fallon kicked off Wednesday night's show with some presidential campaign humor, but he told the audience he "might have pulled something" after a particularly tricky Jeb Bush joke.
Good thing he had plenty of help to get through it all!
"I'm not sure if I can go on," he said. "But this is 'The Tonight Show.' The monologue has to go on! I need somebody to tag in for me."
That's when former host Jay Leno took the stage and took over the political punchlines like he'd never left the show.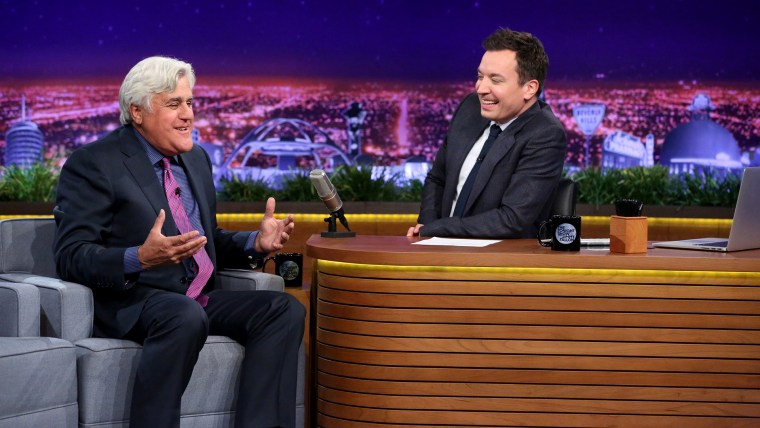 "You know what you call someone who digs up dirt on Bernie Sanders?" he asked. "An archaeologist!"
MORE: Jay Leno's secret to a long marriage: 'Marry the person you wish you could be'
Fallon tagged back into the action in time to offer up a treat with another Jay — or rather J.Lo.
Jennifer Lopez teamed up with the funnyman for a hilarious take on his recurring tween girl bit "Ew!"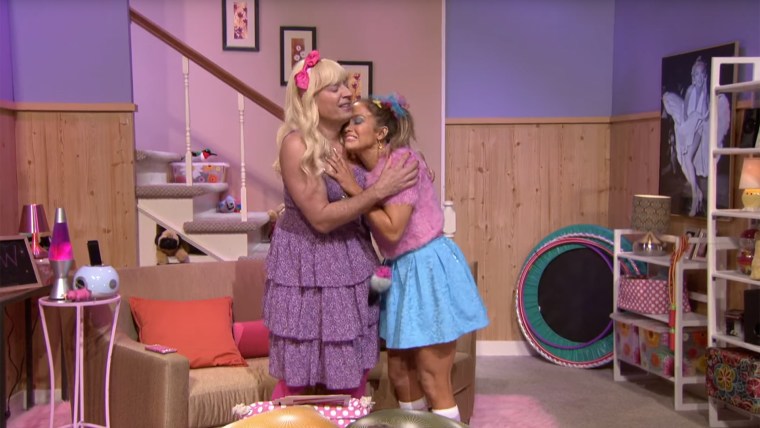 Together they took Snapchat shots and showed off their talents. For Fallon, that meant hanging a spoon on his nose. For Lopez? "My talent is I can dance ... but I'm really shy."
MORE: Jennifer Lopez goes totally makeup-free in funny Instagram clip
Her energetic twerking confirmed the former and absolutely shattered that last claim.
Follow Ree Hines on Twitter.