Give Kevin Hart and Jimmy Fallon some credit: They're two grown men who aren't afraid to scream like little kids on national television.
Actually, we think little kids are less likely to scream than these two, who in 2014 delighted us by sharing a roller-coaster ride that had us crying with laughter (and Hart crying in terror).
MORE: No one has ever been as scared as Jimmy Fallon and Kevin Hart on a roller coaster
But this time, in the spirit of the season (and as Hart promotes his new movie, "Kevin Hart: What Now?") the pair reunited to visit New York City's scariest haunted house, which had them both shrieking before they even entered the official attraction.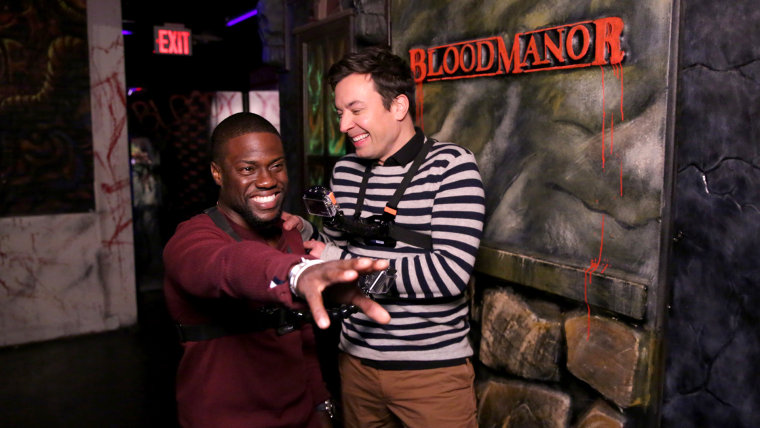 There was always a zero percent chance that this would not be funny, but thanks to the GoPro cameras each wore strapped to their chests, we could see each frightened moment as it passed across their faces.
Admittedly, Blood Mansion is not for the faint of heart; in addition to things that zap you there are live actors who leap out to give you in-person frights. Between the screaming, the pan banging and the revving chainsaw, it was an aural experience that never quit.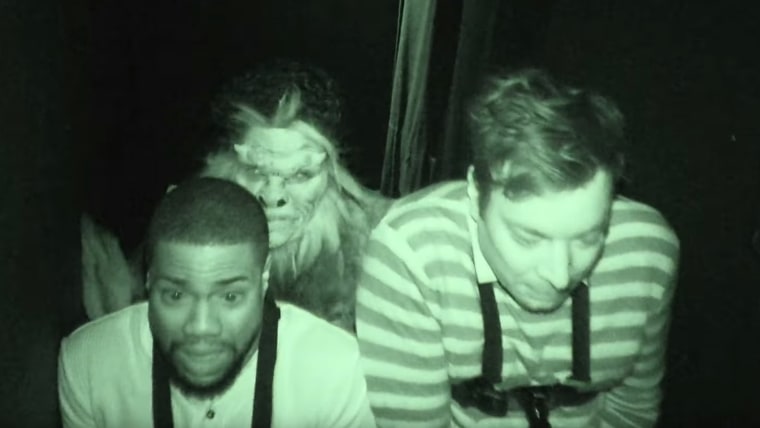 MORE: When the call comes, Kevin Hart is ready to host the Oscars: 'I'll be great at it'
As they finally exited the haunted house, Hart took a moment to cover his butt and spoke directly to the camera. "If you guys watch this and at any point it feels like I'm afraid — I'm an actor," he said.
Suuuuure, Kevin!
"Happy Halloween, dude," Fallon called out to him.
Let's just say Hart's response is not printable here!
Follow Randee Dawn on Twitter.