Oh, we're all so old! Is it already time for "History of Rap 6"? Well, if you watched "The Tonight Show Starring Jimmy Fallon" Wednesday night, the answer was: Heck, yes!
A visit from Justin Timberlake is always terrific on "Tonight," because Fallon and Timberlake are quickly becoming the Jerry Lewis and Dean Martin of their day (Wiki that if you need to).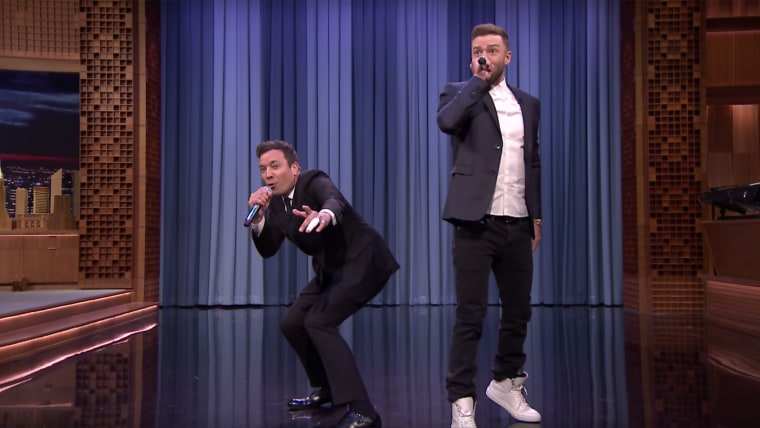 MORE: Justin Timberlake, Jimmy Fallon turn on the camp with Third Eye Blind song
But when they took the stage to blast out over a medley of nearly two dozen songs in just over six minutes in a reprise of their classic "History of Rap" routine, it was over-the-top shiny and brilliant ... particularly when they launched into the "Hammertime" dance!
Watch them roll their way through songs by artists like LL Cool J, NWA, the Beastie Boys, Drake, Salt-N-Pepa, DJ Jazzy Jeff and the Fresh Prince and R. Kelly, and consider your day made!
MORE: Justin Timberlake judges Ellen DeGeneres and Jimmy Fallon in 'Lip Sync Battle'