While all eyes were on the court for most of Roger Federer's face-off against Richard Gasquet at the U.S. Open Wednesday, there was one entertaining distraction in the stands that briefly stole the show.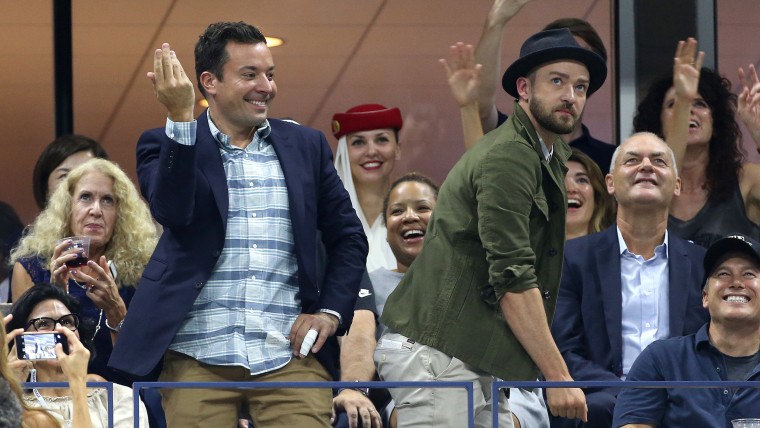 Everyone's favorite funny BFFs, Jimmy Fallon and Justin Timberlake, couldn't resist giving the crowd a laugh when they noticed the cameras pointed their way, so they channeled their inner Beyoncé for an impromptu "Single Ladies" dance.
MORE: Fallon, Timberlake get fresh with 'History of Rap 6' on 'Tonight'
"I'd say one of the highlights of the night so far, at least from the perimeter, has been Fallon and Timberlake dancing to Beyoncé," one game announcer said as they guys showed off their moves. Another added, "(They) make a good doubles team!"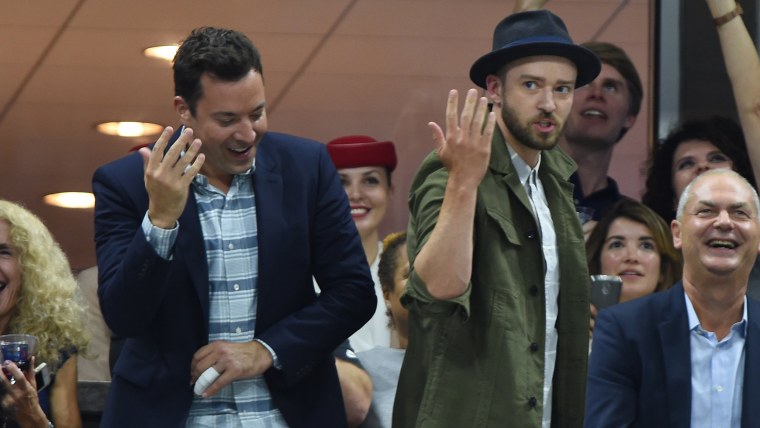 There's no arguing that game point. And while Federer was the official winner, we've got to hand to these two, too.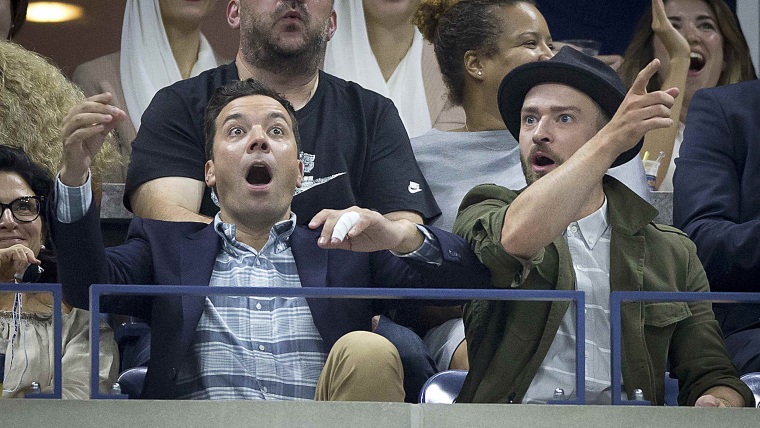 Game, set, match!
MORE: Justin Timberlake judges Jimmy Fallon, Ellen DeGeneres in 'Lip Sync Battle'