How much do you really need to know about "Game of Thrones" to deliver a good impression of one of the regulars? Probably a lot, considering how complex the characters are in the detail-rich drama.
But when Kristen Wiig did her entire "Tonight Show" interview as Khaleesi, she wasn't going for a spot-on spoof of the Mother of Dragons.
Her goal was just to get laughs, and she totally nailed it.
Host and fellow "SNL" alum Jimmy Fallon kicked things off by asking the faux-Khaleesi some basic questions. For instance, what's her real name?
Any "Thrones" fans would know it's Daenerys Targaryen, but winging it, Wiig went with Karen. And the dragon perched on her shoulder? That was Karl.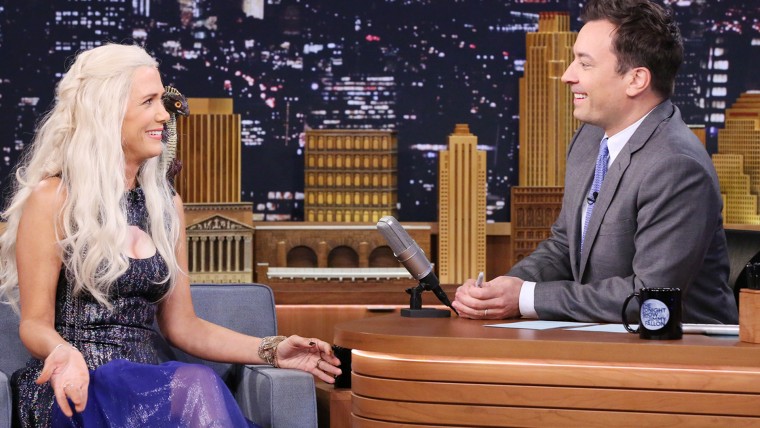 Check out the clip to see her reminisce all about life on the "West Elm shore" in the, um, forest ... on the mountain ... in the dome she made of "dirt and sticks" or something.
The "real" Khaleesi, Emilia Clarke, enjoyed it.
And if you liked it just as much, be sure to watch Wiig's past visits with Fallon, which featured other impressions of familiar faces from pop culture — including Harry Styles and Michael Jordan — who also weren't all that familiar to her.
Follow Ree Hines on Google+.