For the second time this year, "Tonight Show" host Jimmy Fallon has suffered a hand injury.
But don't worry! The funnyman is doing just fine now.
VIDEO: See how Jimmy Fallon injured his hand — and get the full backstory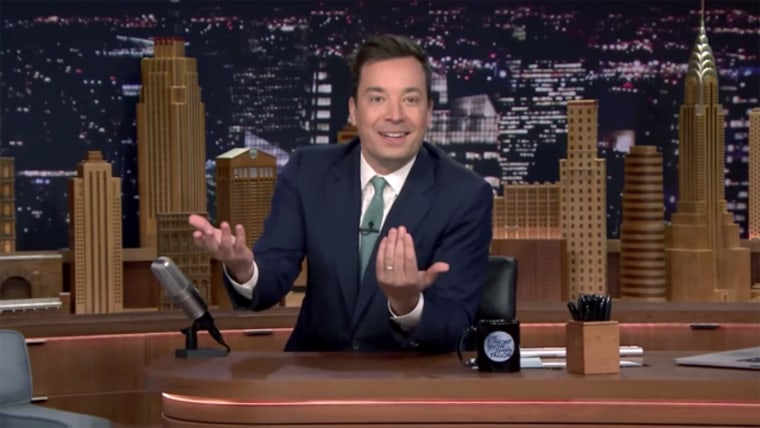 Fallon was in Cambridge, Massachusetts, over the weekend to receive the Harvard Lampoon Elmer Award, but he ended up getting more than he bargained for when he took a tumble following the ceremony.
A video posted to Instagram shows Fallon enjoying the festivities and hoisting a bottle of Jägermeister just before he fell.
He cut his right hand when he landed, but it didn't keep him down for long.
And despite sporting a heavy gauze wrap at the event, Fallon posted a photo to Instagram later showing that his injuries weren't so bad.
"Nothing that a few band aids couldn't fix," he wrote in a caption alongside the pic.
He'll appear on "The Tonight Show," as usual, Monday night.
MORE: Jimmy Fallon chips tooth, but promises new 'Tonight Show' episode
In June, the late-night host suffered a far more serious injury to his left hand, when he tripped and nearly lost a finger.
Here's hoping the rest of 2015 is fall-free for Fallon!