It's hard to get enough of "Tonight Show" host Jimmy Fallon. But on Thursday night, could he have maybe given us a little ... too much?
Nah! On Thursday's show, Fallon treated us to his version of The Beach Boys' 1965 cover of "Barbara Ann," in which he crooned along with five fellow wax Fallons (courtesy Madame Tussauds) that just happened to be stationed in his dressing room — and it was five times as funny!
And maybe one percent unsettling. They were wax dummies, after all.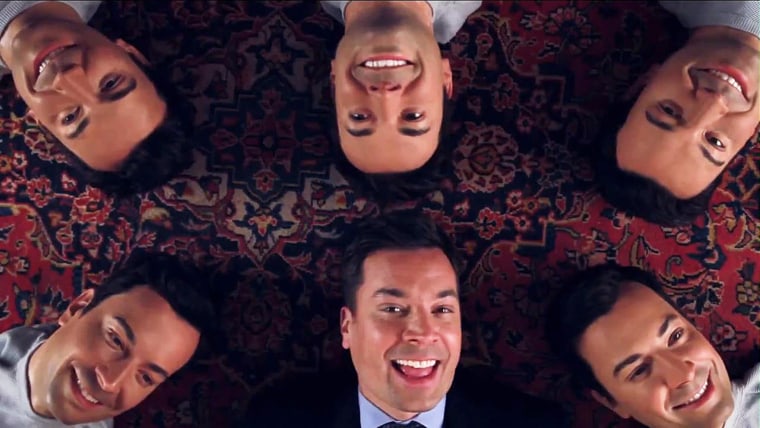 Fortunately, as we learned at the end, it was all a dream. Or was it? Better make that 90 percent unsettling!
Here's the original. Consider it a palate cleanser:
Watch the video to see what we mean!