Does Jimmy Fallon have moves like Mick Jagger? We'll leave that up to you to decide after you watch his awesome duet with Billy Joel of the Rolling Stones classic 1978 tune, "Beast of Burden."
One thing we're sure about is that Fallon definitely has the voice like Jagger. On "The Tonight Show" Wednesday night, he sat down at the piano with the Joel and the two belted out the tune as a duet, though admittedly Fallon sometimes had a hard time keeping a straight face. But man, did he do a great imitation of Mick Jagger singing!
That said, the real fun came when Fallon got off the piano bench and clambered on to the piano, slinking his way toward the 66-year-old Joel, who kept his head cool and his hands on the keyboard the whole time.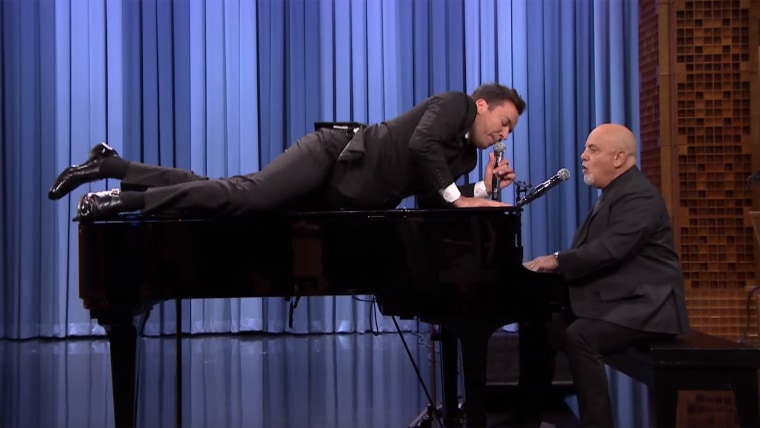 MORE: Billy Joel, Alexis Roderick welcome daughter, Della Rose
It's a pretty great duet — but does it hold a candle to Ed Sheeran singing the tune with the real Jagger on stage last June?
Or even Jagger vamping it up with Bette Midler as she took the mic in 1983?
We can't choose! We love them all.
Bonus: Check out Joel and his band, plus Fallon and fellow "Tonight" guest J.K. Simmons in an impromptu rendition of Joel's 1984 hit "The Longest Time," captured during a commercial break!
Follow Randee Dawn on Twitter.