When it comes to ultimate staring contests, you could say that Alicia Keys is quite an apt pupil.
All it takes is for Jimmy Fallon to jump into her personal space and ask, "You know what time it is?" and they're off to the very silly, very intense races.
RELATED: Alicia Keys shares hilarious backstage video of 'Voice' coaches playing Pictionary
But this staring contest, which appeared on "The Tonight Show" Monday night, had increasingly difficult levels of difficulty, especially when the pair started to move into the hallway and elevators of 30 Rock.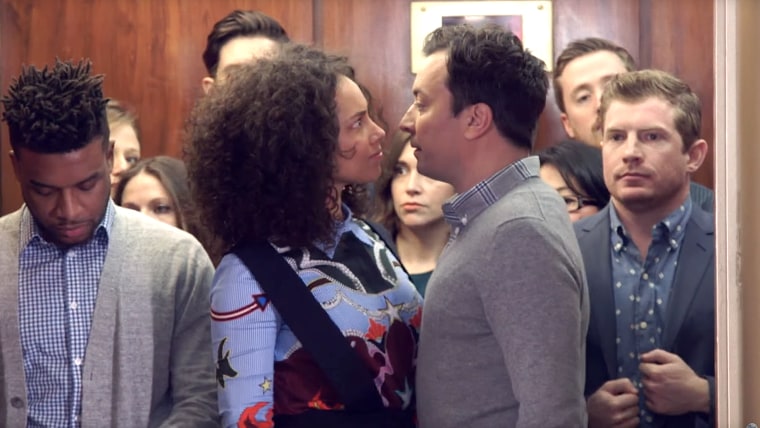 Alas, trying to pour coffee, eat sushi or text while in a staring contest doesn't always produce the results you're hoping for.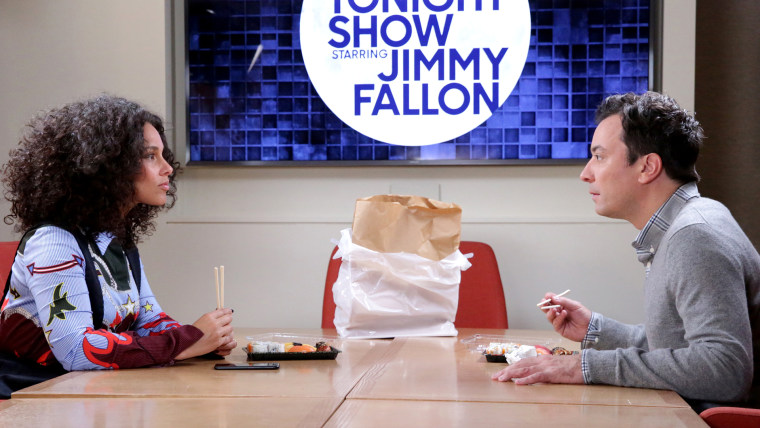 So who wins? Well, let's just say they never quite get to finish, thanks to a sudden interruption from The Roots' drummer Questlove, who has some Spider-Man skills he'd like to show off.
RELATED: Jimmy Fallon and Ariana Grande go wild with Snapchat filters in hilarious video
But as with many of Fallon's contests, of course there are winners: the audience!
Follow Randee Dawn on Twitter.