The woman linked romantically for the past three years with comedian Jim Carrey was found dead in an apparent suicide.
The actor confirmed the death of Irish makeup artist Cathriona White in a statement to TODAY Tuesday.
"I am shocked and deeply saddened by the passing of my sweet Cathriona," Carrey said. "She was a truly kind and delicate Irish flower, too sensitive for this soil, to whom loving and being loved was all that sparkled."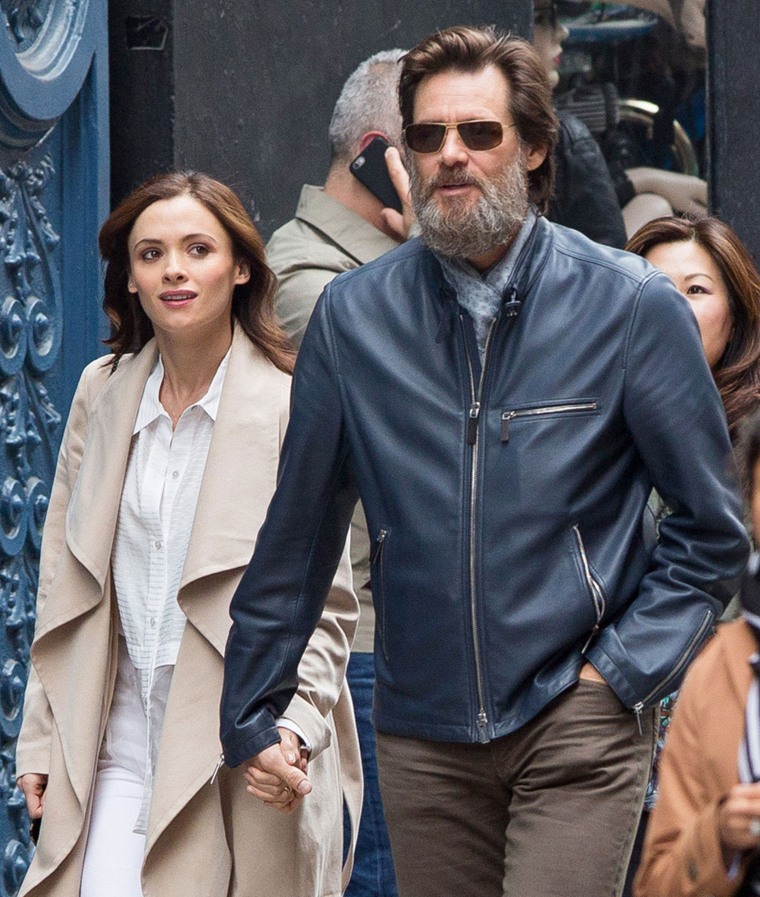 "My heart goes out to her family and friends and to everyone who loved and cared about her," he continued. "We have all been hit with a lightning bolt."
White's body was found Monday evening by a friend at a residential home in Sherman Oaks, California, said Ed Winter, assistant chief for the operations and investigation division of the Los Angeles County coroner's office. Along with a suicide note, pills also were found near her, he told TODAY.com, adding that the official cause of death won't be declared until an autopsy can be performed.
White was an active user on social media. On Sept. 24, she left a cryptic note on Twitter, signing off by saying, "I hope I have been a light to my nearest and dearest."
She also recently posted a photo of herself before heading out to a belated birthday dinner.
White and Carrey have been linked romantically since they first met in 2012, although the two have broken up several times since then.
Carrey credited White with taking several photographs he recently posted to his Twitter account.